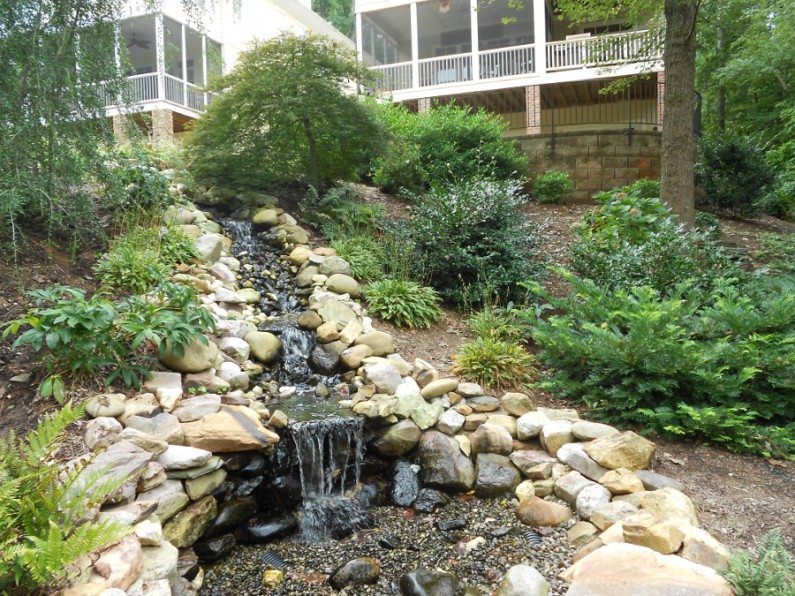 The soothing sound of trickling water, the sparkle of a private koi pond: Water gardens add an atmosphere of relaxation to any landscape design. At DesignScapes, our water garden designers have experience creating stand-alone water gardens and incorporating water features into landscape master plans.
Our water garden design and installation includes:
Koi ponds
Featured waterfalls
Low-maintenance pondless stream gardens
Water garden accent plantings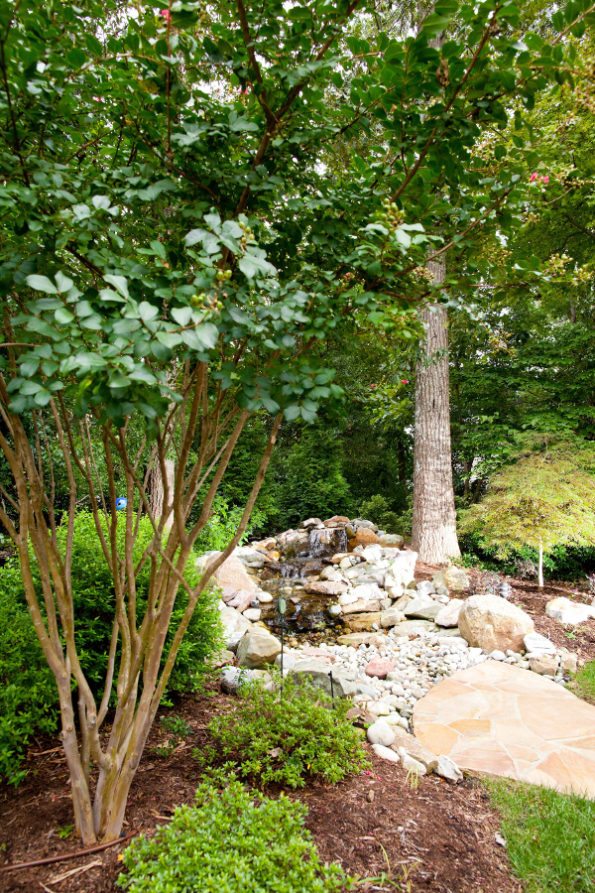 Please use our contact form to schedule your creative and functional water garden design and installation today. We look forward to hearing from you soon!