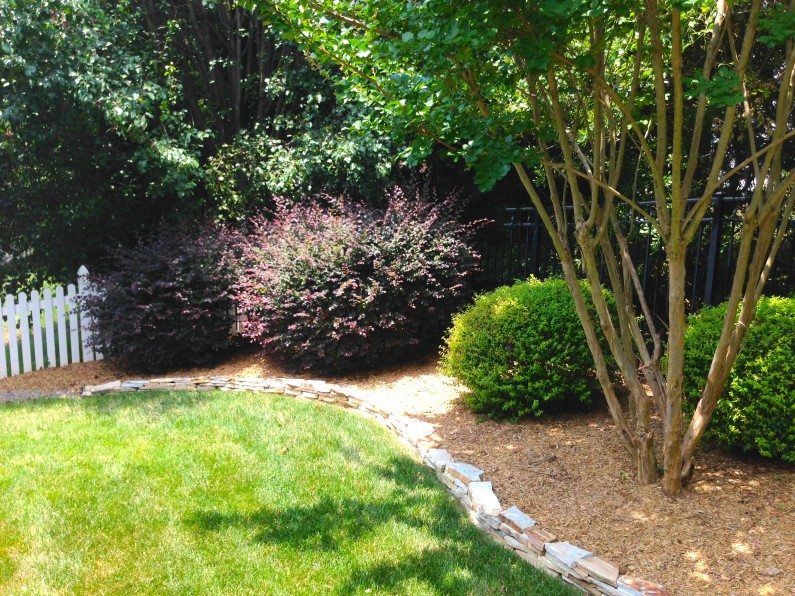 Our approach is simple. We create warm, inviting landscaping in Raleigh, as well as surrounding areas, that beckons you into their lush beauty. We focus on giving life to your ideas with a unique balance of artistry and inspiration, while maintaining both professionalism and practicality. Our process is laid out below. We also service surrounding areas.
OUR PROCESS
What do you envision for your outdoor space? A lush array of color, the soothing sounds of nature or an enticing space in which to entertain family and friends? Whatever you can imagine, DesignScapes can create. During an initial consultation, we will discuss your ideas in depth to uncover specific goals for the space. Our commitment is to be responsive to your needs and innovative in our approach to creating your dream space.
DESIGN
At DesignScapes, every new project is a chance to uncover the natural beauty that is waiting to emerge within a space. Our experienced team works to understand exactly what a beautiful garden means to you, and then brings it to life before your very eyes.
INSTALLATION
At the heart of every great design comes the moment when hands meet soil. Our quality-oriented approach means that your new space is treated with care and respect through installation. We quote carefully, execute on schedule, and work with the highest quality materials and craftspeople. Focused attention and quiet professionalism render a finished space just as you dreamed it could be.
MAINTENANCE
Enhance the look of your landscape and keep effort requirements to a minimum all year long with maintenance services. At DesignScapes, we ensure your space receives the consistent, precise, respectful care it requires to look its absolute best, in every season. Our careful work will make Nature's beauty completely effortless for you.