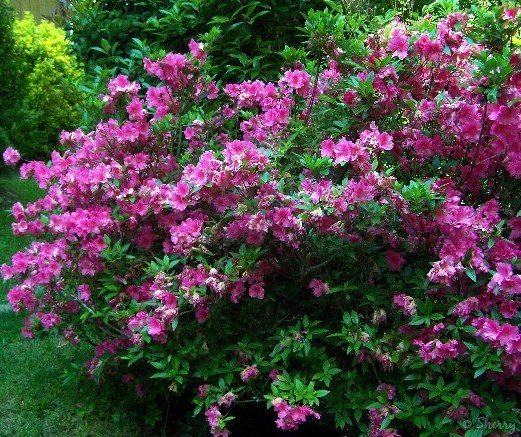 Plants need nutrients!  Although plants are capable of making food by capturing energy from sunlight to convert carbon dioxide and water into sugar, they need additional nutrients to stay healthy.  They get these nutrients from the soil or compost which, in turn, can diminish the availability of vitamins and minerals in the soil that plants need.  In addition, the effect of pollution and compaction or disturbance can further degrade the soil.  Thus, it is important to add a supplemental fertilizer.
The basic nutrients that plants require are nitrogen(N), phosphorous(P) and potassium(K).  Have you ever seen the numbers on bags of fertilizers (such as 3-1-2) and wondered what they mean?  These numbers represent the percentage content of these 3 main nutrients contained in the bag of fertilizer.  For instance, a bag of 3-1-2 would contain 3% nitrogen, 1% phosphorous and 2% potassium.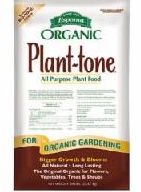 There are two types of fertilizer – natural fertilizers and synthetic fertilizers.  Natural fertilizers release nutrients at a slower rate over a longer period of time.  When worked into the soil they improve the soil structure, water and nutrient holding capacity.  Synthetic fertilizers are more water-soluble and thus, are more rapidly available to plants.  So, it's  important to be careful with synthetic fertilizers because it is easy to over-apply which can burn the plants.  Also, synthetic fertilizer does not support beneficial microbial populations as well as natural fertilizer.  Microbes or organic matter are necessary to make the fertilizer available to the plants.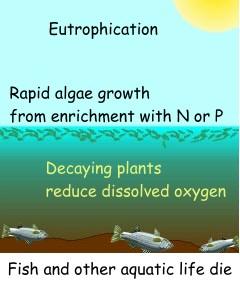 Another thing to keep in mind is that nitrogen from chemical fertilizers is a major cause of water pollution which results from runoff. This can be harmful to the aquatic life.  So, you want to be careful not to over-apply to prevent excess fertilizer from washing into our creeks, streams and rivers.  And, don't select a fertilizer with a nutrient content greater than needed for the particular plant type. You want a fertilizer with an appropriate nutrient ratio for your particular plants (i.e. flowering, non-flowering).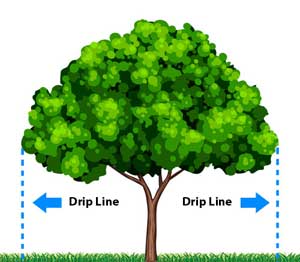 The Designscapes of NC team likes Plant-tone and Holly-tone which are organic granular fertilizers.  These fertilizers are long lasting, slow release and low in salts which helps to prevent burn.  We also like applying an organic mulch such as triple shredded hardwood mulch because it releases nutrients into the soil as it breaks down.  It's important that fertilizer be applied underneath the mulch at the base of the plant around the drip line, and not just thrown out on top of your mulch.  You want to pull the mulch back and evenly spread the recommended fertilizer amount for the type and size plant, being careful of the plant's leaves.
We would love to assist you with your Raleigh landscaping and garden projects!  Just give us a call at 919-844-3441 or fill out the contact form below.