When creating a landscape, the options are endless! However, you have to be sure that the plants you choose grow well in your location. Of course, hiring a landscape designer and crew to implement your project would be the best choice. (hint hint) Here at DesignScapes, all of our designs are created to ensure the growth and success of your landscape, while fulfilling your landscape desires.
Not sure what to plant in your yard? Here are 8 Essential Southern Plants that you can't go wrong with!
1. Camellia
Camellias are Evergreen shrubs or small trees. There are several varieties of Camellias. They are very thirsty plants and require a great amount of water, which is due to their rapid growth rate. The variety shown below is the 'Kanjiro Camellia'.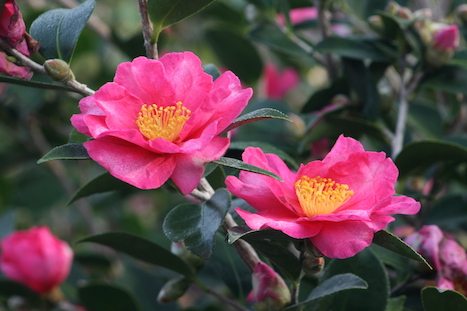 2. Crepe Myrtle
These trees are very popular in the south. They have a beautiful summer bloom, attractive peeling bark, and they are low maintenance. When newly planted, Crepe Myrtles should be well-watered. After they develop a proper root system, they are rather drought tolerant. The variety shown below is 'Tonto'.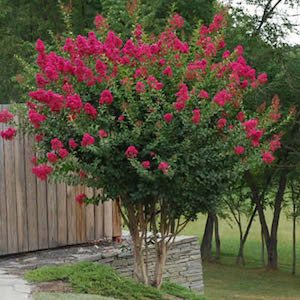 3. Magnolia
Magnolias can be Evergreen or deciduous. What's the difference? An Evergreen shrub does just that, it stays green always while a deciduous plant dies back during the Fall and Winter. An Evergreen plant will not provide the Fall Beauty that deciduous plants do. However, Evergreen plants will continue to provide privacy if that is their purpose. They do well in full sun or partial shade and come in many varieties as well. The variety shown is the 'Saucer Magnolia'.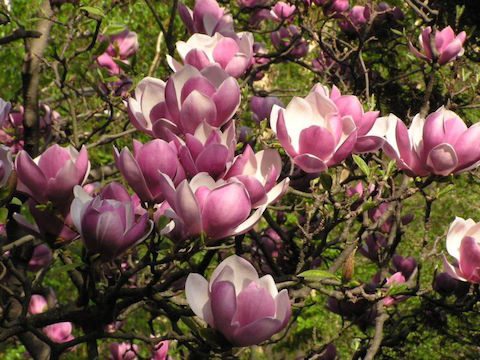 4. Azalea
This shrub is a staple in the South, especially here in North Carolina. There is an annual festival in Wilmington, NC celebrating this plant. The varieties, colors, and designs of this plant are endless! The variety shown below is the 'Autumn Twist' Encore Azalea.
5. Daffodil
These beautiful flowers can be seen everywhere in North Carolina, especially during the spring. They are long lived. They increase naturally through the years and stand up well to the cold and heat. Once established, they don't require much maintenance or care. Deer and rodents don't like them very much, so expect your flowers to stay in full, beautiful bloom.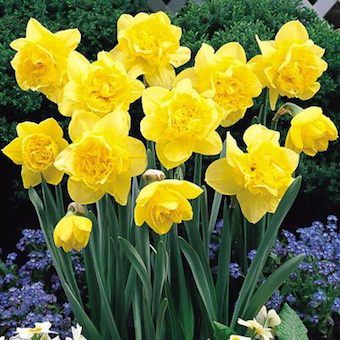 6. Redbud
The Redbud is a large deciduous shrub/small tree. It features showy flowers during the Spring and shows a gorgeous foliage during the Fall.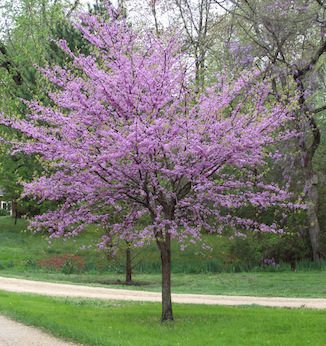 7. Gardenia
This Evergreen shrub is extremely popular here in the South and is known for its intense fragrance. Beautiful white blossoms accompany shiny dark green leaves, making this a necessity for every landscape.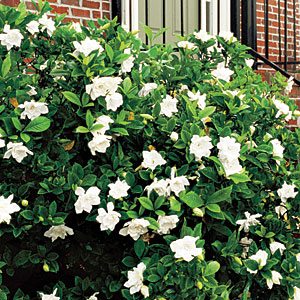 8. Dogwood
This is the state flower of North Carolina. There are many different varieties providing colorful flowers in pink, red, rose, and white. They're best planted in the Spring or Fall. After they establish a root system, they are rather low maintenance.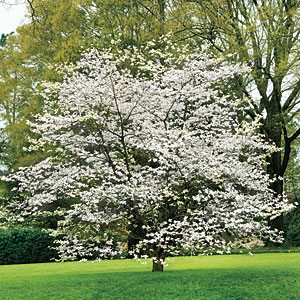 As these are essential plants in the south, especially in North Carolina, we incorporate these into our landscape designs all of the time! Interested in one or all of these plants? We can help you out. Think you may be interested in something different? We can help you out with that too!
We do installations year-round. We strive to provide the best landscaping services in the Triangle area. Let us prove it to you!
Give us a call today to set up your free consultation. 919-844-3441
Or you can fill out the contact form below! We look forward to hearing from you.
(P.S. Don't forget to subscribe to our blog!)