With all of this up and down weather we are experiencing in Raleigh, it may be hard to imagine what is or should be blooming in the garden right now.  There are quite a few plant options that will add color and interest to the winter landscape as well as throughout the year.   Oriental Paperbush (Edgeworthia crysantha) plant is one that just happens to be quite intriguing, and one of our favorites. It may just be what you need to survive the winter doldrums.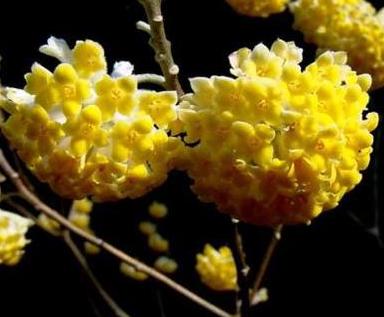 Paperbush is considered a medium size shrub with fragrant and showy yellow flowers that bloom in winter and early spring.  It has distinctive buds that display a cluster of beautiful white to yellow trumpet shaped flowers and, it is relatively easy to grow.  This beauty will tolerate full sun but does best in partial shade to shade and rich, moist soil with good drainage.  The foliage is bluish-green in color and can have a silvery tint which adds interest to the garden or landscape after blooming is complete.  It can reach up to seven feet in height and width but requires minimal pruning.  These attributes make it a great accent or specimen tree for the Raleigh area.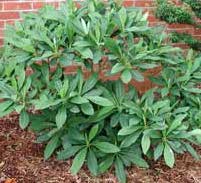 If you need help incorporating interest and color into you garden or landscape, call us at 919-844-3441 or fill out our online contact form below.