If you don't know what the Pantone's Color of the Year is, for about 20 years it has influenced product development in industries like interior design, industrial design, graphic design and especially the fashion industry. This year the Color of the Year is Living Coral, Pantone said the orangey pink color was picked because it "embraces us with warmth and nourishment to provide comfort and buoyancy in our continually shifting environment". So we picked some beautiful Living Coral colored plants you can add to your landscaping to stay on-trend this spring and summer!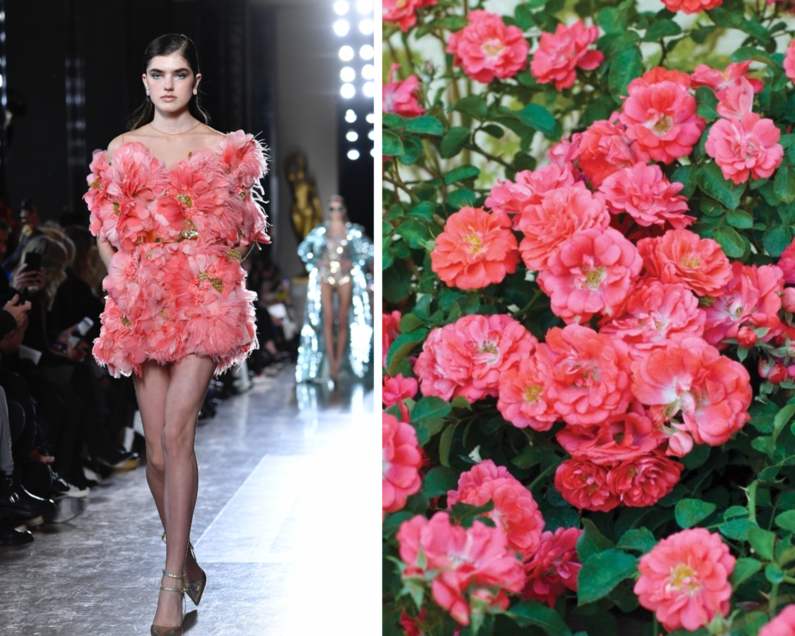 While the Drift Coral Rose is beautiful on the runway, we think it would be an even prettier addition to any spring garden. Drift Coral's are a spreading flower growing about 2 feet high and 3 feet wide. They bloom coral pink flowers in the spring and summer and stick around until the first frost. We'd recommend planting Drift Coral Rose's in full or partial sun at the front of landscape beds or in your favorite contained pot!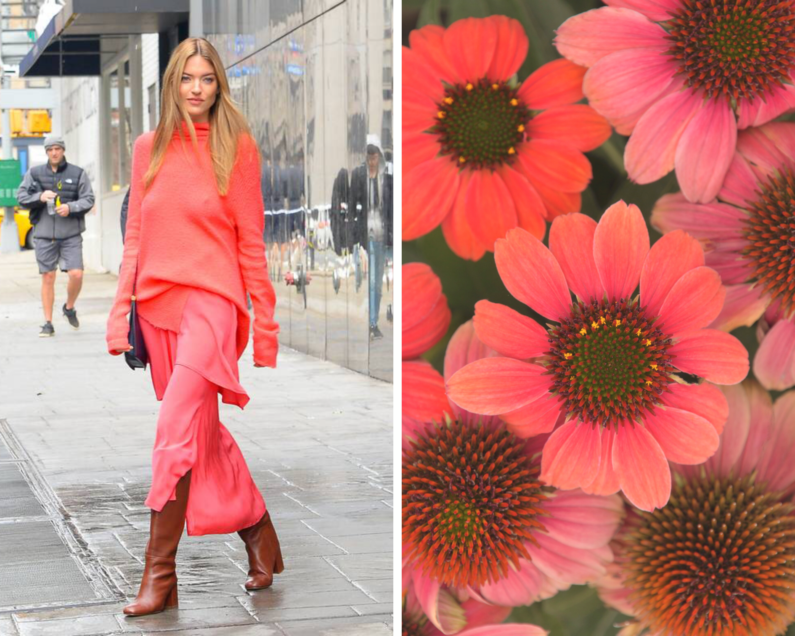 Painting your garden with shades of Living Coral is easy with the stunning Echinacea Sombrero Hot Coral!  Blooming late in spring and lasting through summer, these coral seed-filled cone blossoms are irresistible to butterflies and even songbirds. The Sombrero Hot Coral grow to only about 2 feet tall and about the same width which makes them petite enough to grow in a container on your deck. We'd  recommend planting Sombrero Hot Coral's full or partial sun to add to pollinator gardens or even as a perennial border.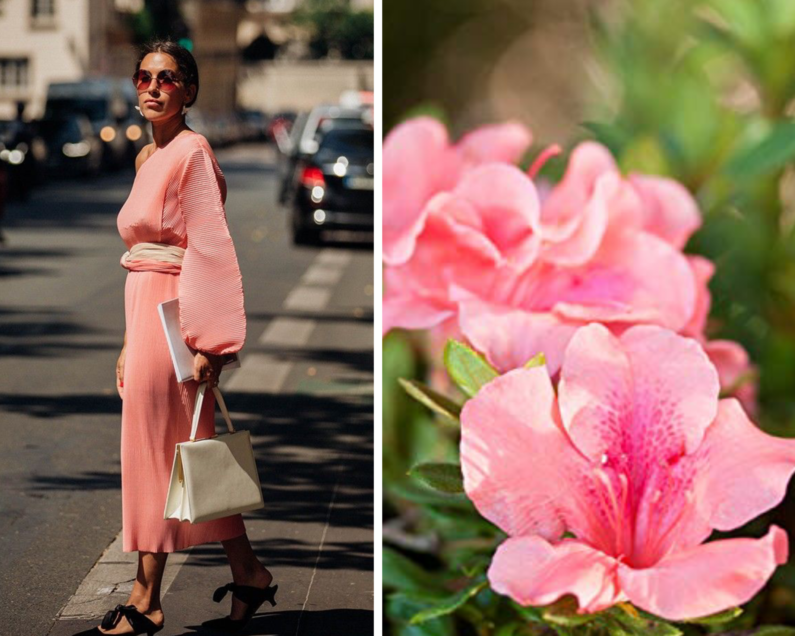 The evergreen Autumn Coral Azalea would be a great option to keep your yard on-trend for several seasons. The heavy blooming plant blossoms from late spring all the way through summer and fall depending on climate and location. This particular azalea has a single form with coral flowers, dotted bright pink centers, and grows about 3 feet tall and 3 feet wide. But an important F.Y.I, all parts of the Autumn Coral Azalea are poisonous if ingested, so we'd recommend planting this repeat bloomer in partial shade in a contained pot or as a foundation plant.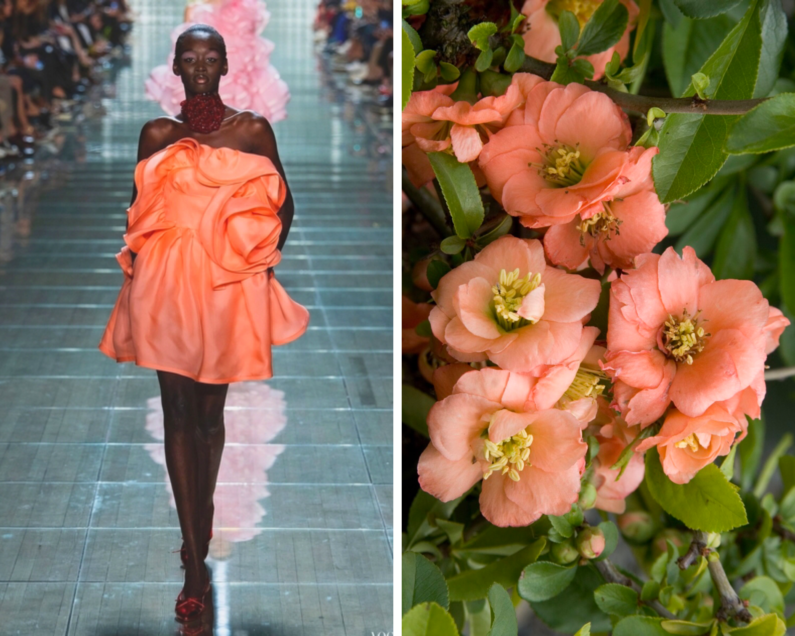 Our next Living Coral plant is the Japanese Quince shrubs with abundant little clusters of semidouble orange coral flowers. The Quince is super easy to care for and adapts to a wide range of soil conditions in full or partial shade. The shrub grows up to 5 feet tall and wide and blooms for a few weeks in mid spring. Since the Japanese Quince is deer resistant and nearly indestructible we would recommend planting it as a mixed shrub border or a low flowering hedge!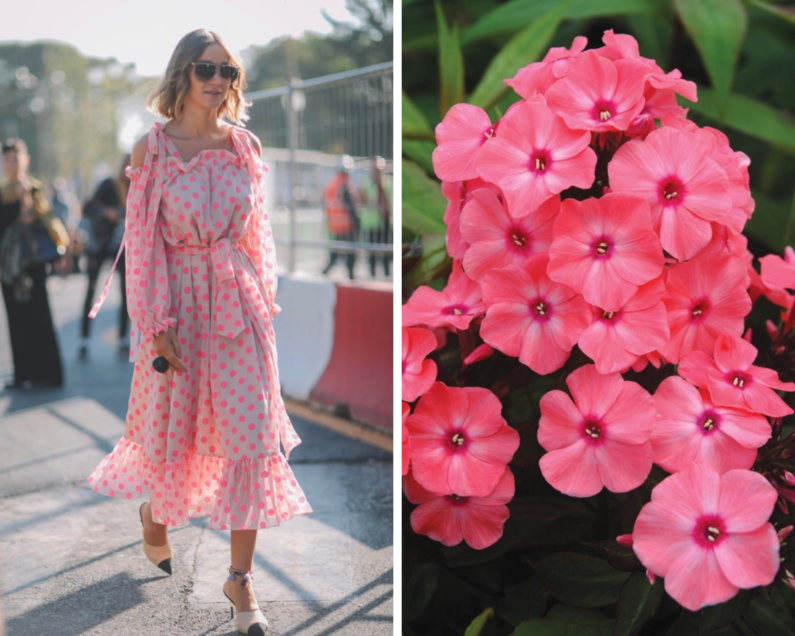 Saving the cutest named plant for last, the Candy Store Coral Creme Drop perennials look and smell exactly like the sugary lolly pops you'd find in a candy store. The Living Color flowers grow best in full sun, bloom in the summer and quickly reaches 2 feet tall and wide. We'd recommend planting the beautiful Creme Drop as entrance beds, in a rock garden or potted on your deck to enjoy the fragrance of the flower!
So the question is, are your plants in fashion?