Are you looking for that special something to take your landscaping to the next level? We know the solution!
Add landscape lighting to your yard!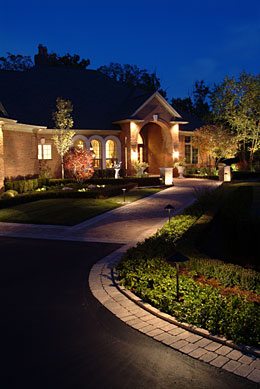 Advantages of Landscape Lighting
Appearance

Landscape lighting adds emphasis to important features in your yard.
Adding landscape lighting allows you to enjoy your landscaping even after the sun goes down!
Major boost of curb appeal. Your neighbors will gasp when they see your illuminated garden wonderland!

Safety

Landscape lighting should be placed by walkways, steps, patios, and around pools to prevent injuries and help you see where you're walking at night.
Placing lights around your driveway keeps you, your family, and house guests safe when entering your home.

Security

Lighting around your house makes you less of a target for criminals.
Landscape lighting in darker areas gives you a sense of safety and security.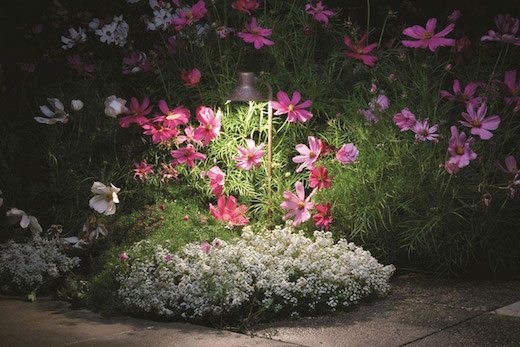 Landscaping lighting is one of the many services we provide here at DesignScapes and we would be more than happy to help you add lighting to your existing landscape!
However, if you're interested in installing landscape lighting yourself, here are a few tips:
Only light areas you plan to use at night. This saves money on electricity and installation.
Add dimmers to your lights so you can control the intensity it gives your yard.
Avoid lights that shine into your neighbors' yards and homes.
Try a few different lighting schemes in your yard before installing lighting permanently. It may take a few tries before you're fully satisfied with the placement of lighting.
Place lights where they won't interfere with walking, mowing, or other activities.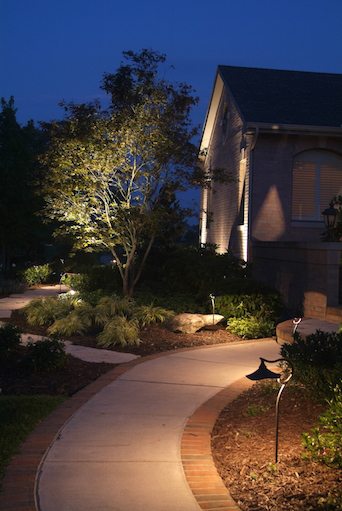 Have other questions regarding landscape lighting? Let us know!
Need other landscaping tips or advice? We can help!
Would you like for us to install landscape lighting for you? We'd be more than happy to help!
Give us a call today at 919-844-3441 or fill out the contact form below.
We look forward to hearing from you!
P.s. Don't forget to subscribe to our landscaping blog!