There are quite a few plants that thrive in our temperate conditions, but we have some classics that have been used time and time again for their brilliant blooms, evergreen leaves, or easy going nature.  Consider adding some of these quintessential southern plants to your own garden this year!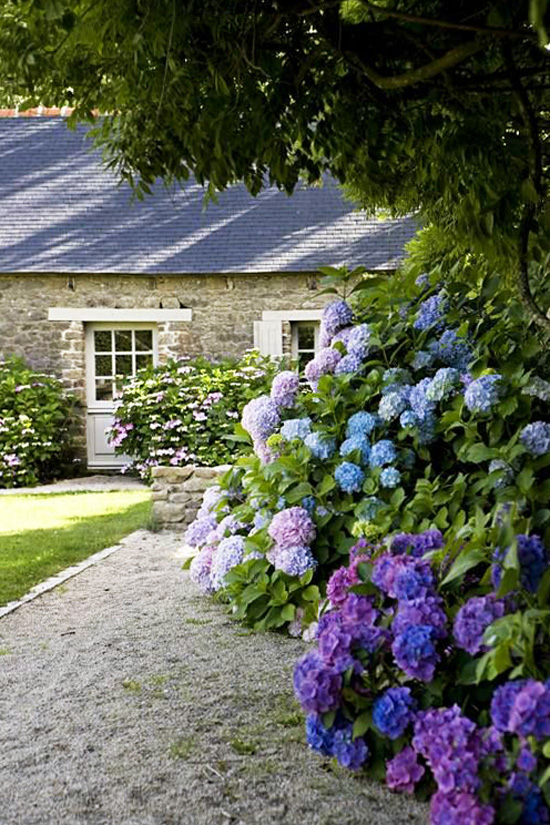 HYDRANGEA
Its fast-growing nature and jubilant blooms make the hydrangea a favorite of the southern gardener.  Because of their great volume, their flowers make easy, simple arrangements of just a few stems in a vase. They grow best in zones 5-9 in full to part sun, and may need regular watering if the temperature gets warm. They grow quickly and bloom all summer long. With their large vivid green leaves and colorful flowers, they look great in a hedge or solo as a container plant. The flowers tend to be bluer in acidic soil and pinker in more alkaline soils.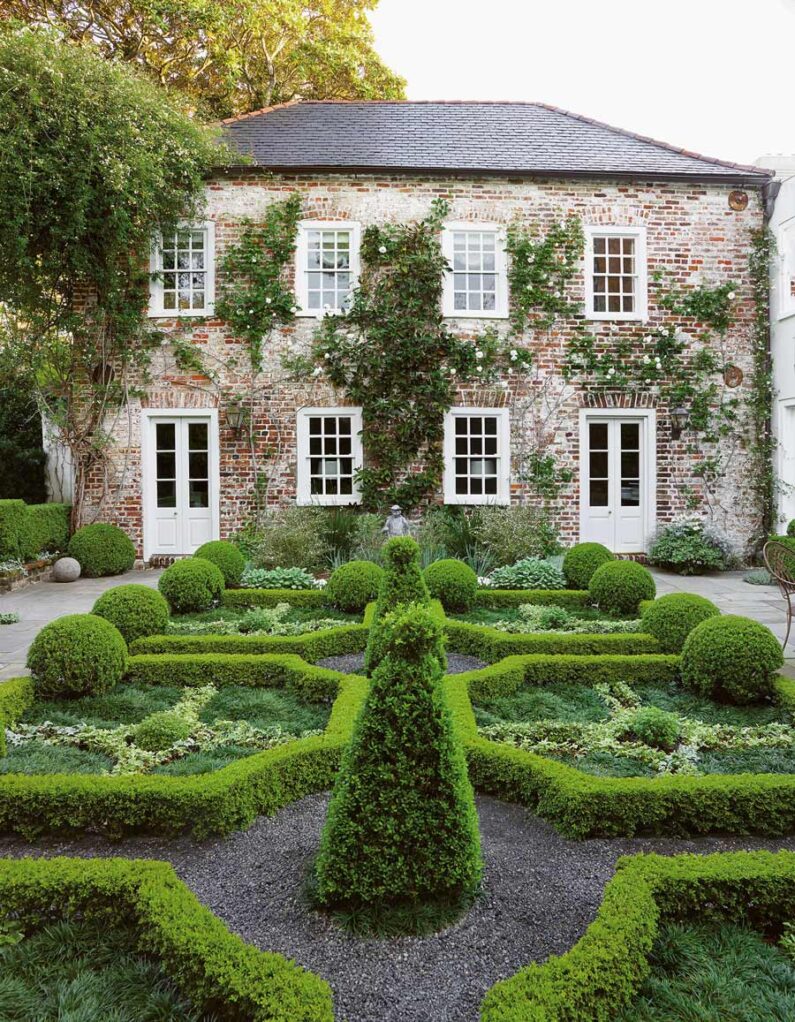 BOXWOOD
Used for centuries in European Gardens for creating intricate hedge designs, boxwoods are perfect for our traditional gardens here in the south. Boxwoods are constantly bright green, thick, easily shaped and very slow growing ~ therefore are perfect for creating neat patterns and tidy borders for flower beds. Plant this bush in full to partial sun and water regularly in the Southern heat.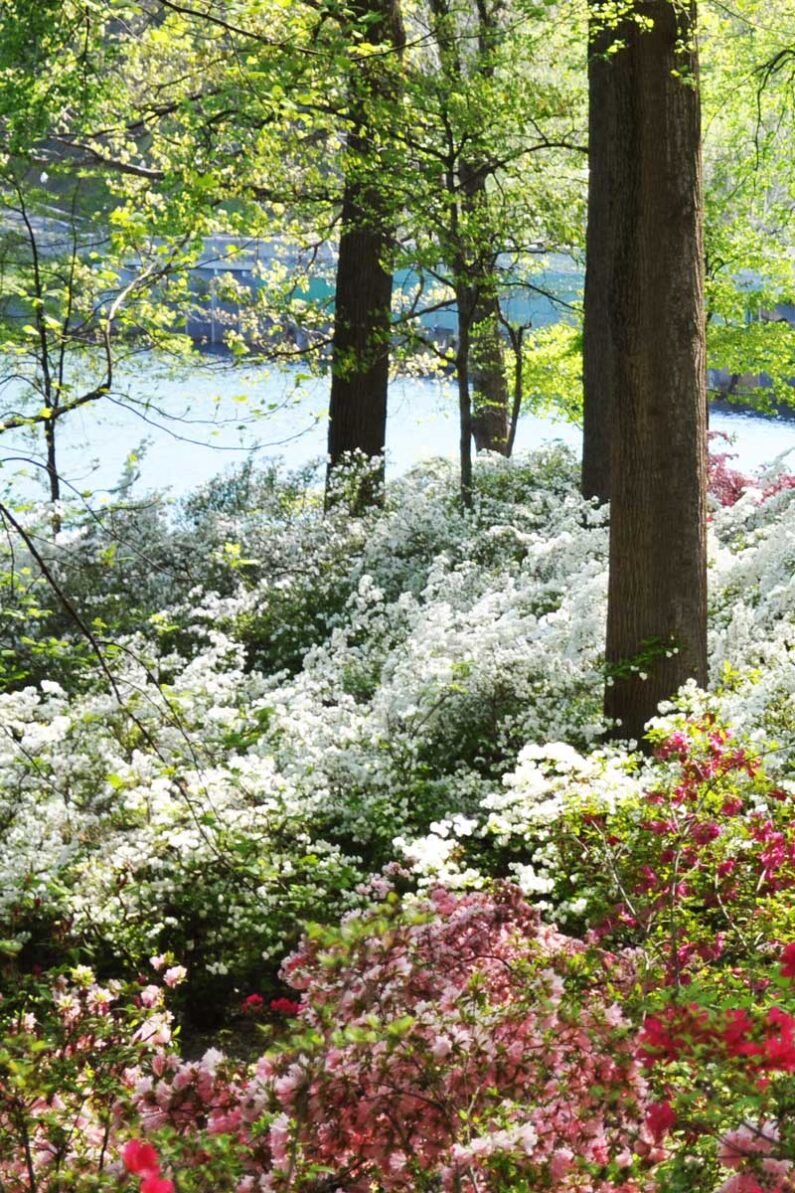 AZALEA
The hardy azalea bush is a southern native and therefore very popular in the Southern garden.  In the spring they deliver bright blooms ranging from hot pink to stark white (and everything in between).  Azaleas can grow up to six feet tall and look beautiful grouped in shrub borders. They grow best in full to partial sun and have minimal watering needs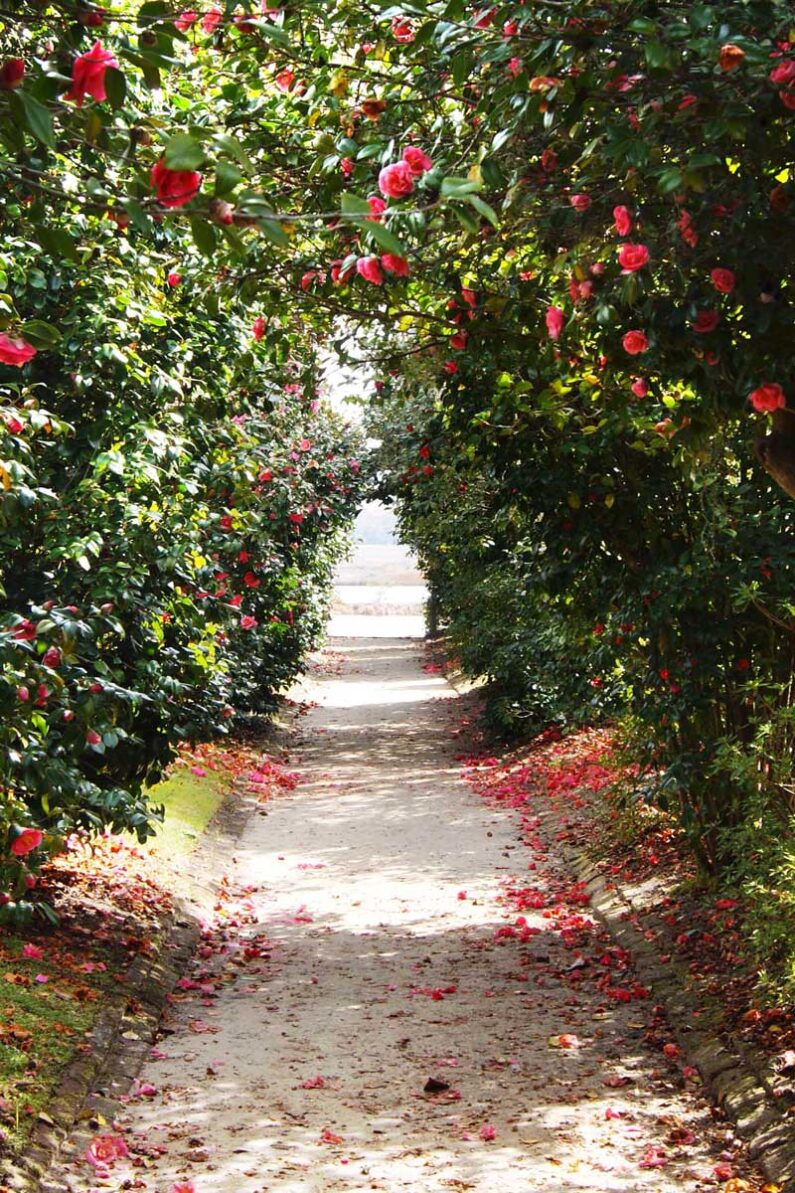 CAMELLIAS
The camellias are one of the first flowers to bloom here in the south in late Winter, their layers of petals remind us of the impending warm weather to come. Camellias can grow to tree-like heights and create a thick screening with glossy leaves that stay green all year long.  Camellias like filtered sunlight and have moderate watering needs.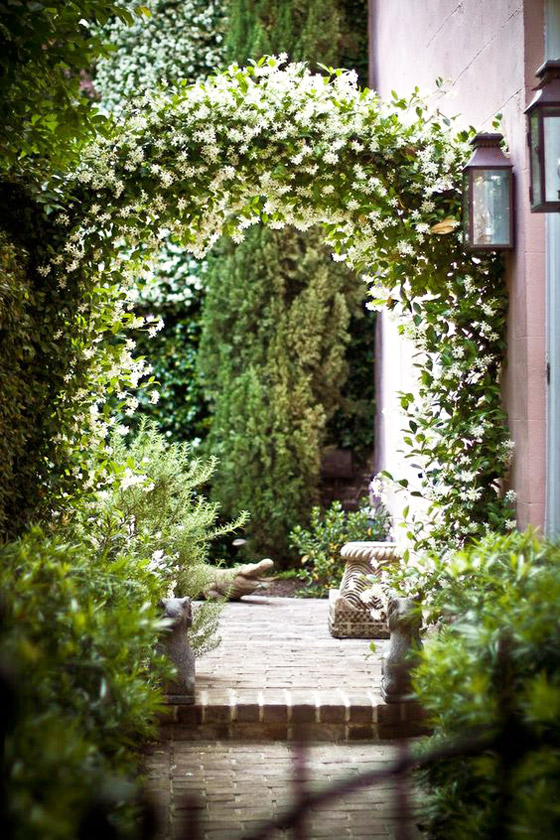 STAR JASMINE
The Star Jasmine is an easy-to-grow vine with a thick covering of white flowers that have the most amazing fragrance.  Growing up to 20 feet in length, it  can quickly cover trellises or a fence making it a Southern garden favorite.  Star Jasmine can be planted in a container as well with a small trellis for colder climates that you can place near the house during winter.  It likes partial to full sun and requires moderate watering.

 GARDENIA
When thinking of the southern gardens, Gardenia's often come to mind. These plants have been in southern gardens for generations. In the correct location, they will bloom from mid-spring through the summer and into fall. This beautiful plant is evergreen plant is considered subtropical, meaning it loves our hot humid summers.