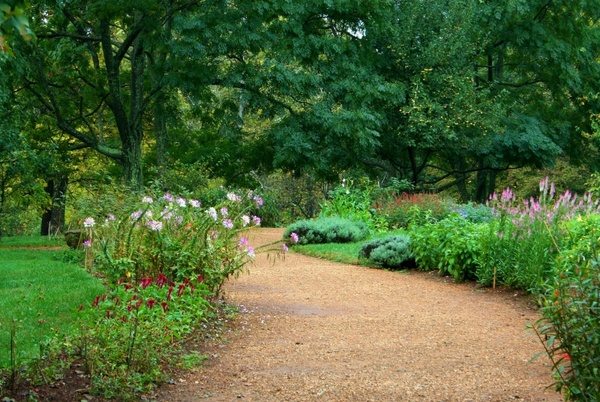 A pathway in the garden can serve several functions.  Of course, the most obvious function is that it serves the purpose of providing a means to travel through the garden or landscape.  However, a path can add a unique aspect to your garden.  It can be formal or informal and constructed of natural or man-made material.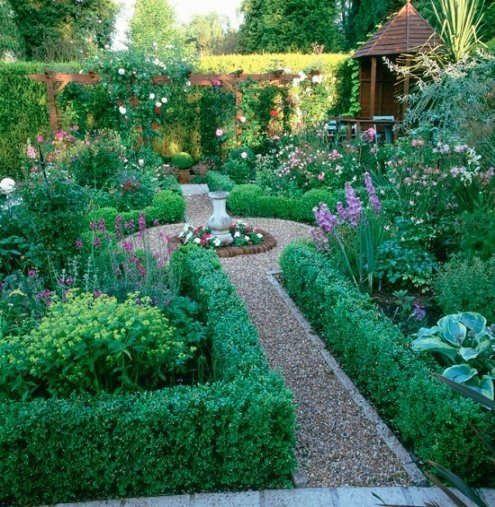 The path can lend interest to the garden by leading your eye down a long straight line or around a curve or bend in the landscape.  It draws the curiosity to what is farther down the path or around the corner.  There are many different design ideas that can be incorporated as well.  Typically,  you would want a direct path to the areas that you use most frequently.  However, you can also create a meandering path or a network of pathways that lead to different areas of your garden.  Either way, you can make your commute enjoyable with aesthetically pleasing plants, water features, sculptures and hardscapes.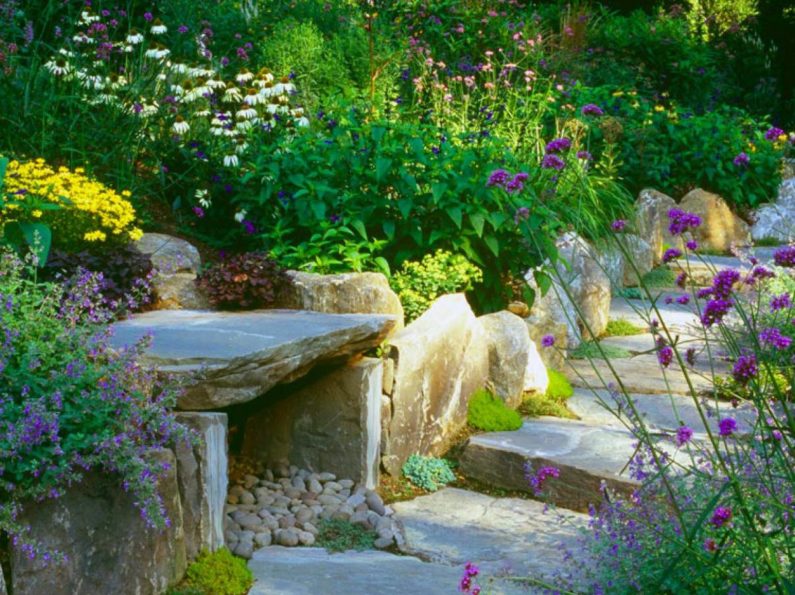 Your path can draw you to a secret garden or to a quiet respite that is hidden behind a garden gate, or include a garden bench that's discovered along the way and offers a place to rest or just escape into nature.  There are many construction options too some of which include natural stone, gravel, grass, pavers, brick, a combination of grass and various hardscape materials or even a small bridge.  Incorporating fragrance and visually appealing plants enhance the experience and can also be used to create a border to form the pathway route or an archway.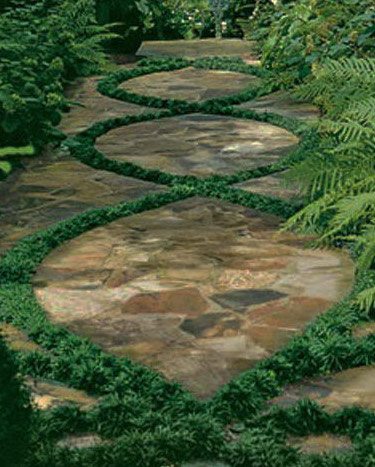 Path design that incorporates patterns and shapes is another way to add interest to your garden or landscape.  Some ideas include geometric patterns or shapes using stone, brick or plants.
We can help design a path for your Raleigh garden or landscape.  Just give us a call at 919-844-3441 or fill out the contact form below.