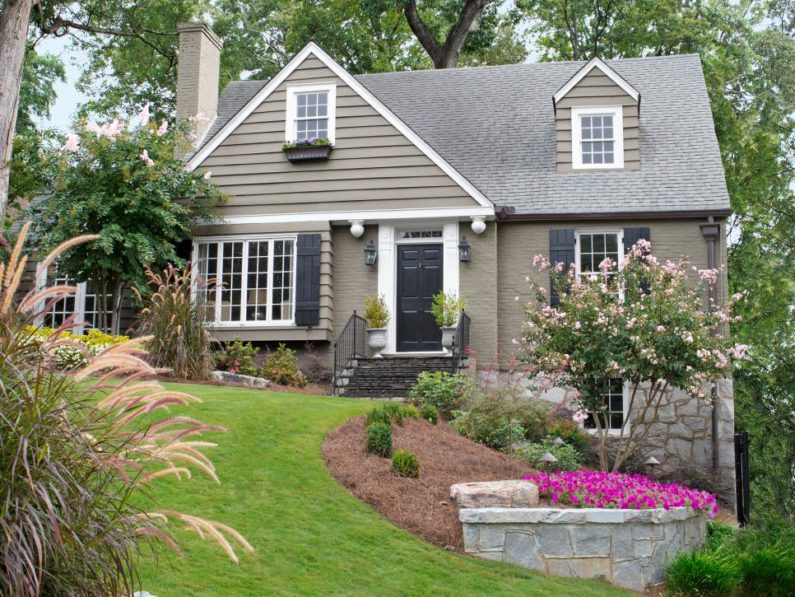 Are you looking to increase the value of your property?  Or do you just want to add some curb appeal or a garden design for your own enjoyment?  Whatever the case may be, there is no doubt that adding landscaping only increases the appeal and value of your home.  "Curb Appeal" can make your home more inviting and pleasing to the eye.  It creates that important first impression giving the onlooker or guest a certain feeling when they arrive at your house for the first time.  It can also give you, the homeowner, a refuge from the everyday stresses.
For instance, some people want to feel as if they have arrived at a cozy cottage, or maybe at a tropical oasis.  Others may want a more formal or traditional garden.  Nevertheless, a garden can serve as an extension of your home, and allow you to increase your outdoor living time during comfortable weather months.  If you are unsure of how to proceed in deciding on a design, a good rule of thumb is to go with a landscape plan that matches the architectural style of your home.    Incorporating hardscaping features in your landscape will also increase the use of your outdoor space as well as the value of your home.  Adding a patio, water feature, arbor, or garden path adds interest and function to your landscaping.
Whatever your desired outcome, it is important to take the size of the house and property into consideration when designing a plan. You don't want the landscaping to overwhelm the house or be too minimal that it creates no affect at all.  In addition, creating a high maintenance landscape may also be undesirable if you don't have the time to maintain it.  A professional comprehensive plan will provide you with a landscape or garden that is appropriate in style, features, size and plantings for your home.
However, creating a certain theme or adding hardscaping may not be in your plans or budget.  Or, you may be putting your house on the market and don't want to make a huge investment.  Do not fear!  You do not have to undertake an elaborate transformation to create curb appeal or to add value to your home.  Simply adding mulch, edging, tidying up your plants and plant beds, adding a few plants to accent your home, or removing overgrown plants can go a long way to improving the appeal of your home and property.
According to the National Association of Realtors, upgrading landscaping can increase a home's overall value from 10 – 12  percent (varies from state to state)  https://www.nar.realtor/ .  Attractive landscaping can also differentiate a home in neighborhoods that consist of houses that are similar in style thus, making it more appealing to buyers.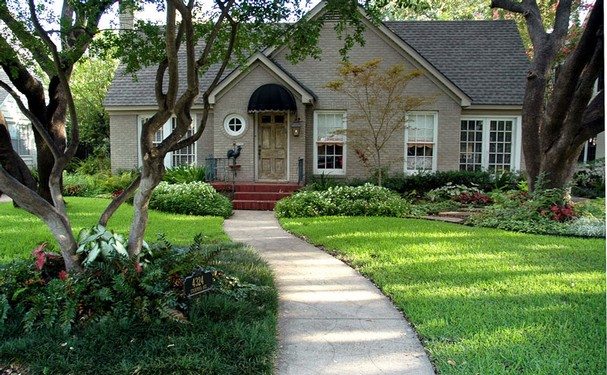 If you need help creating "curb appeal" either with a new garden design and installation or just some sprucing up, the DesignScapes of NC team would love to help.  Call us at 919-844-3441 or fill out the contact form below.