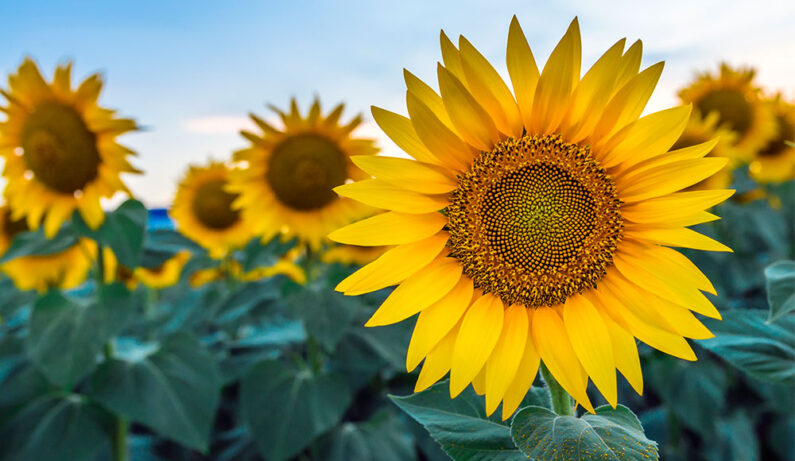 Beautiful, brilliant Helianthus flowers ~ commonly known as the Sunflower ~ represent Sunshine and Happiness more than any other flower!
The Sunflower is a native to North America and is a fun, easy to grow addition to your plant or vegetable garden. You may think of the large towering flowers you see in the prairie states or in some of our local spots ~ but many are designed to be more compact and are appropriate for a large range of hardiness zones. There are so many colors you can choose from with heights from 1 to 16 feet.
While Sunflowers are perfect to bring color and personality to the back of a bed they really are multipurpose. They not only bring beauty to your garden but they will add a wildlife hot spot to your landscape…the birds, butterflies, bees and squirrels will love to congregate in your yard.
GROW YOUR OWN
Zones
Perennial sunflowers grow in Zones 4 through 10: annual varieties (Halianthus annuus) are not restricted by harness zones.
Size
Perennial Sunflowers range from 1 to 16 feet tall depending on the species and the variety. Width varies by
variety and planting distance.
Soil
Amend soil with an organic fertilizer before planting.
Sun Exposure
Annual sunflowers like full sun. Perennial species vary in sun requirements from full sun to part shade.
Water Needs
Sunflowers need a medium amount of water. New annuals should be watered at least 1″ per week until plants are established.
Bloom Time
Typically summer into fall.
Add a little sunshine to your life!!!