Today we're going to tell you about Irregular Flagstone Walkways, one of the many things we offer here at DesignScapes.
Irregular Flagstone Walkways are very popular in landscaping and we have built a countless number of them over the years!
They can be customized to best fit your needs and desires, as the options for these walkways are endless.
You can build an Irregular Flagstone Walkway on many different types of surfaces. We often build them on top of mulch, gravel, dirt, sand, and grass, and they can be made as informal or formal as you like.
If we are making an informal pathway, the stones will be strategically laid and set in or on top of the options listed above. When making more of a formal pathway, we join the stones together with polymeric sand or mortar. We generally prefer to use polymeric sand, as it allows moisture to go through, which allows for better moisture for the surrounding plants.
The photos below will show you a few examples of Irregular Flagstone Walkways a few of the options that are available.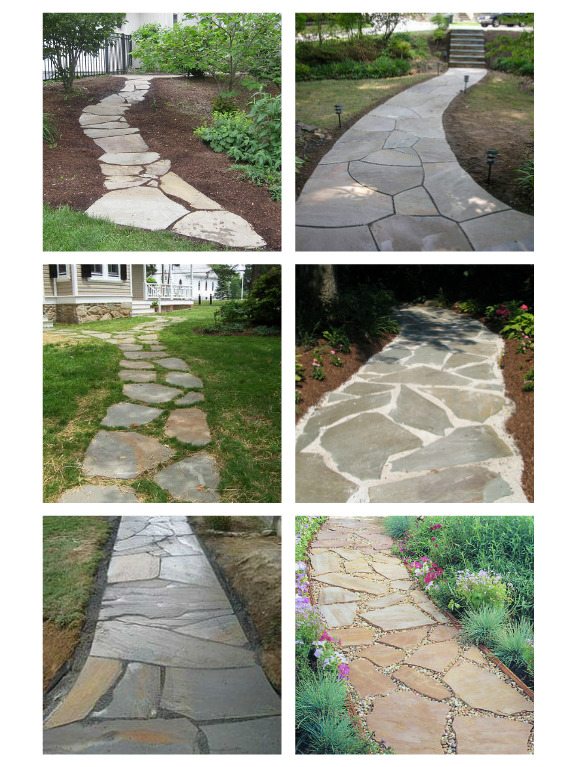 These are only a few examples of what we can do with an Irregular Flagstone Walkway! Again, the options are endless!
Interested in adding one to your existing landscape? Interested in starting a new project? We'd be more than happy to help you!
Give us a call at 919-844-3441 or fill out the contact form below! We look forward to hearing from you!
(P.s. Don't forget to subscribe to our blog!)