Looking for something new for your summer garden?  We have just discovered these 3 Proven Winners…perfect for planting right now!
Rose At Last is a beautiful orange flowering rose that is disease resistant and very fragrant.  It grows 30-36 inches, loves the sun and attracts pollinators.  you will enjoy the  blooms summer through fall.  They will make a great focal point in a border or bed.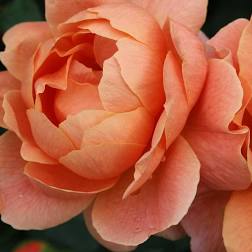 The Hibiscus Syracuse 'Azurri Blue Satin' is a shrub with rich blue flowers that grows 8-12 ft high and 4-6 ft wide.  It also loves the sun and is drought tolerant.  As you can imagine, the flowers on this Hibiscus attract butterflies and humming birds and are deer resistant.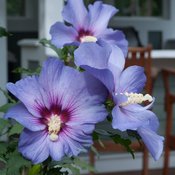 And last, but definitely not least… The Incrediball Smooth Hydrangea
Super-sized flowers!Incrediball hydrangea will make you say WOW – it's an improved version of the garden classic 'Annabelle' hydrangea, but with strong, sturdy stems that don't flop over and extra-large blooms to boot. White flowers begin to appear in mid-summer and open to enormous snowballs, nearly the size of basketballs! They then age to a lush jade green, which persists through frost. It's a super easy, super reliable North American native that grows in chilly USDA zone 3 all the way up to USDA zone 8/9. Plant Incrediball hydrangea in your landscape and find out for yourself just how big, beautiful, and rewarding it can b3