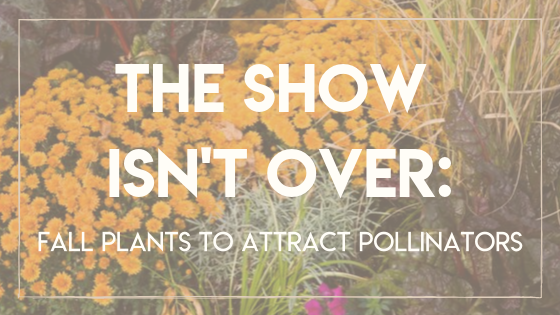 Autumn is known for gathering crops and leaves falling but it doesn't mean the end of the garden season. There are plenty of late summer and fall-blooming plants for your autumn gardening plans. In addition to their beauty they bring to your garden, they can also attract pollinators like bees and butterflies. Here are some of our recommended plants for anyone local to Zone 7 or Raleigh!
Japanese Anemone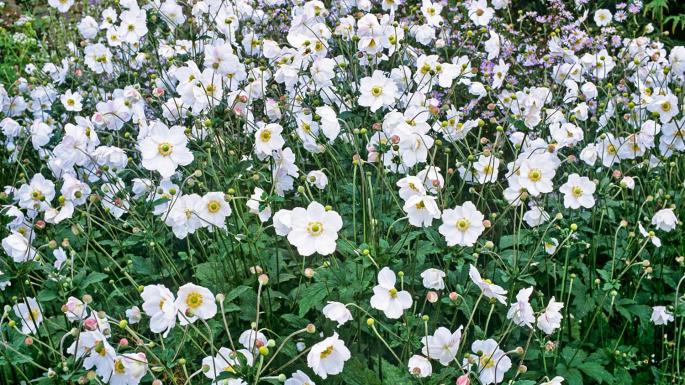 Japanese Anemone would be a great addition to any early fall garden! They do well in full sun or partial shade and grow from 2 to 4 feet high. They do spread with underground runners and are good resistors to most insects and diseases but attract butterflies. We'd recommend planting Japanese Anemone as border plants and in cottage or coastal gardens.
Sedum 'Autumn Joy'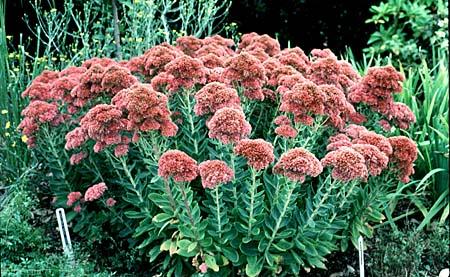 The 'Autumn Joy' plant is as tough and dependable as they come and thrive in full sun with moist or dry soil. It can bloom from August into November which makes for the perfect fall plant and their long-blooming deep pink to copper flowers will be the star of the show. We would recommend planting the 'Autumn Joy' in your front yard or side garden.
Lantana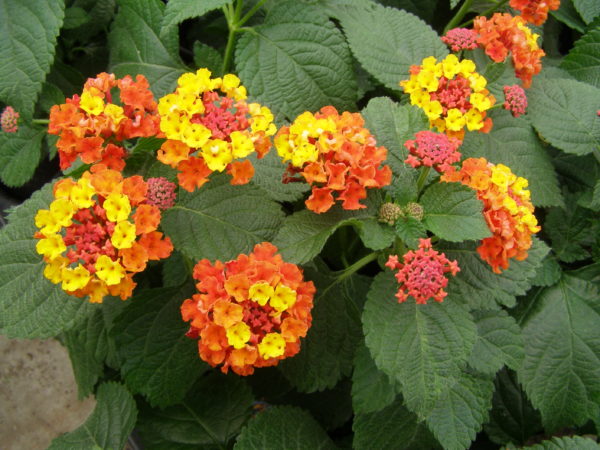 The very colorful flowers of the Lantana plant bloom into the very late fall. They vary in height and spread and are known for their aroma. Their fragrant, that smells of citrus, can attract pollinators such as bees and butterflies. Lantana perform best in full sun and we would recommend planting them as shrubs or because of the vine-like appearance they do well in hanging pots.
Asters

Asters are known by gardeners as a perennial grand finale, displaying vibrant fall colors as well as attracting pollinators, they are a two-for-one deal. While Asters can be planted during any time of the growing season it is best to plant no later than early fall to allow for plant establishment before the cold fronts of winter. We recommend planting Asters in any full sun location of your landscaping.
Goldenrod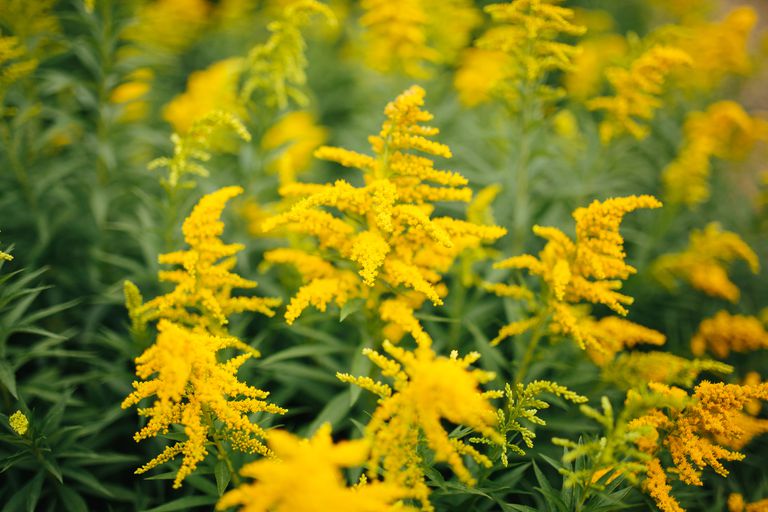 The Goldenrod plant is the perfect shade of golden-yellow for fall and bloom in the perfect time, from August to October. Some people the Goldenrod is an invasive weed while others define it as a wildflower species. Growing the plant and the answer to that debate is a personal preference! The herbaceous perennial grows high, as tall as 10 feet, with fluffy golden spikes. We recommend planting Goldenrod in full to partial with bamboo barriers to control spreading.