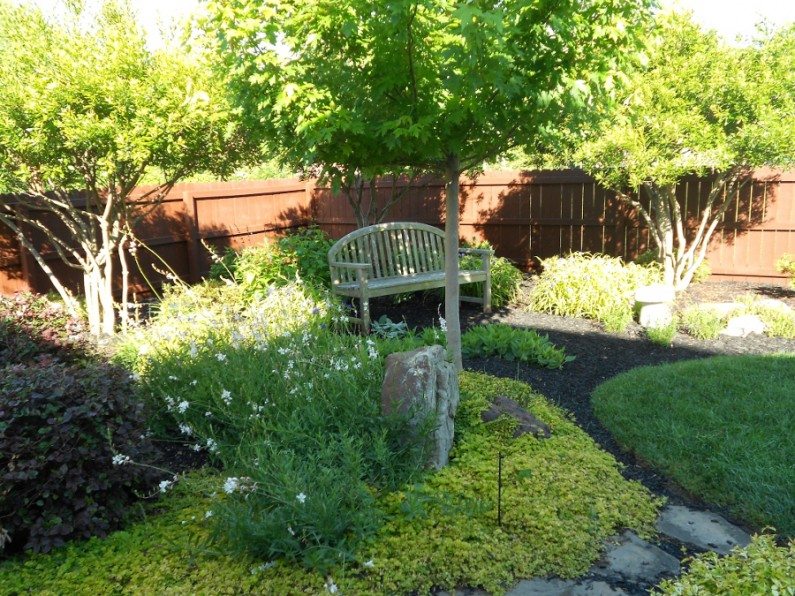 We are at the end of August and Labor Day is upon us which means that we will be getting back to our routines and schedules.  The lazy days of summer filled with vacations, pool time and longer days will soon be coming to a close.  Yet, here in Raleigh, North Carolina our weather tends to remain nice well into the fall season.  The weather turns gradually cooler which means that being outdoors is a pleasant experience with less sultry temps and more comfortable days and nights.
This also means that there is still plenty of outdoor entertaining do be done.  Planning a space for entertaining in your backyard or overall landscape can be a creative and fun experience. Yet, first determining your needs is essential.  Will you typically be hosting large groups or a smaller, more intimate group?  There are a few elements that are important to include when designing a garden or landscape space for entertaining or outdoor living.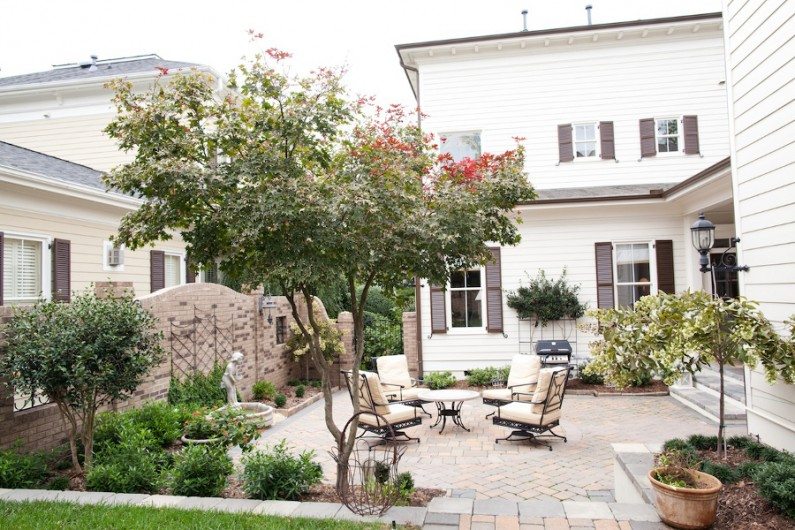 One approach is to have designated spaces or zones for different activities.  This can prove to be a very important consideration when designing an outdoor living area. Thinking of each zone or space as a separate room in your garden or landscape helps to accomplish this.  More specifically, making sure that you have an established dining area that allows guests a place to sit and dine comfortably is a good idea.  Placing it close to the kitchen for easy access is also important. This way you won't spend all of your time hoofing it back and forth from the kitchen to your outdoor dining area and miss spending time with your guests.  Of course, if you are in the market for an outdoor kitchen or even a grill, positioning it close to the dining space will make life easier.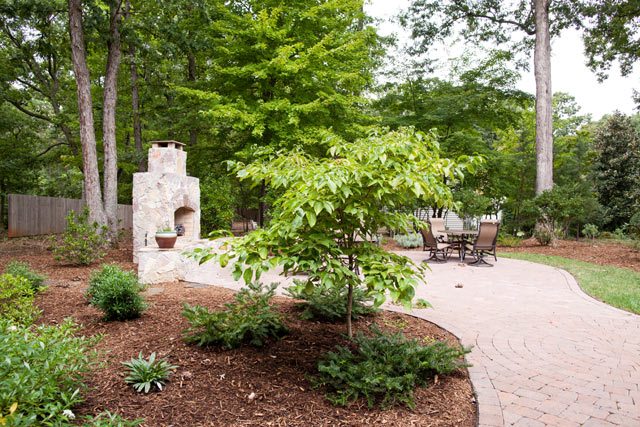 Including plenty of seating is your next task.  Cushy chairs, garden benches, lounge chairs, and even incorporating wider steps on a deck or patio to double as seating all work well. Adding small tables for setting a drink adds a nice finishing touch.  A gathering area for conversation or activities provides additional space for entertainment. Including a fire pit for guests to gather around, a turf area for bocce ball, croquet, cornhole or badminton are all ways to keep guests engaged and entertained.  It's also a great way to spend family time!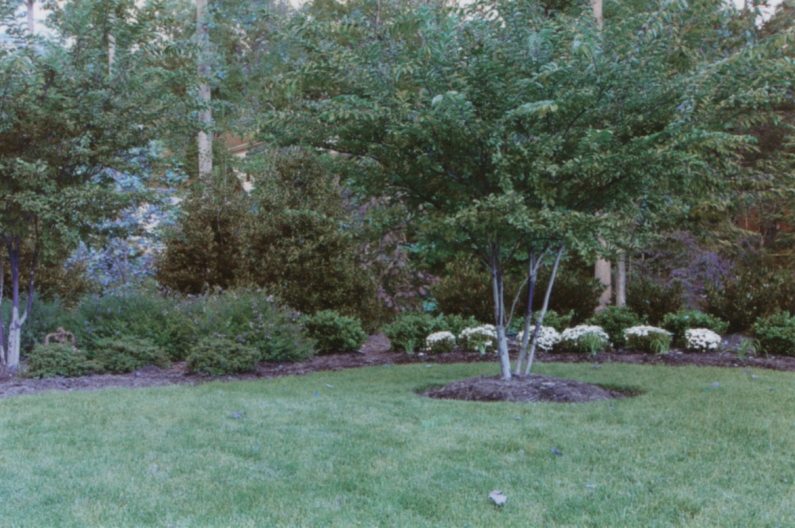 Another important element for an outdoor entertaining space is shade.  You will want to create some shady areas for you or your guests to escape the sun if necessary.  Several ways to provide shade include planting trees that form a canopy, utilizing mature trees, or incorporating vine covered pergolas and arbors, gazebos and outdoor umbrellas. This will allow guests some relief from the heat. Outdoor structures are also another way to define the space.  In addition, lighting the area is essential if you will be entertaining in the evening and can be accomplished with landscape lighting, decorative solar globes and string lights.
Transitioning from one area of the garden to the other is another aspect to consider when planning your design.  You want the transition to be smooth and subtle and you also want it to complement your overall plan.  Incorporating plants, turf areas and even pots can help with transitioning between zones. Designscapes of NC can assist you with a garden or landscape design for an enjoyable outdoor living experience.  Give us a call at 919-844-3441 or fill out the contact form below.