Fall is finally in full bloom! Some people are happy with fall clothes and pumpkin spice lattes and some are not so thrilled about the cooler weather. Like it or not, the cooler weather is upon us and it doesn't look like it's going anywhere soon. Even if you're not a fan of the fall and your soul is suffering, that doesn't mean your landscape should suffer as well. We have a few plants we'd like to share with you that will add some sparkle to your landscape during the fall.
Acer palmatum 'Katsura'
With the common name of 'Katsura' Japanese maple, this tree really stands out in any landscape, demanding attention from all spectators!
Also known as Goldy Arborvitae, this beautiful conifer makes a great addition to any landscape. Although it takes several years to reach the maturity height of 15 feet, it's very heat tolerant and Evergreen!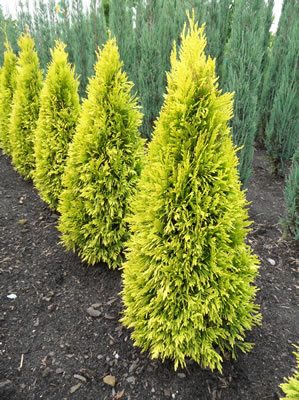 Aralia cordata 'Sun King'
The 'Sun King' Aralia is a new perennial being seen around here. It's fast growing  to about 3-4 feet. It's deer resistant and drought-tolerant. It adds a perfect blast of color to any landscape during the fall.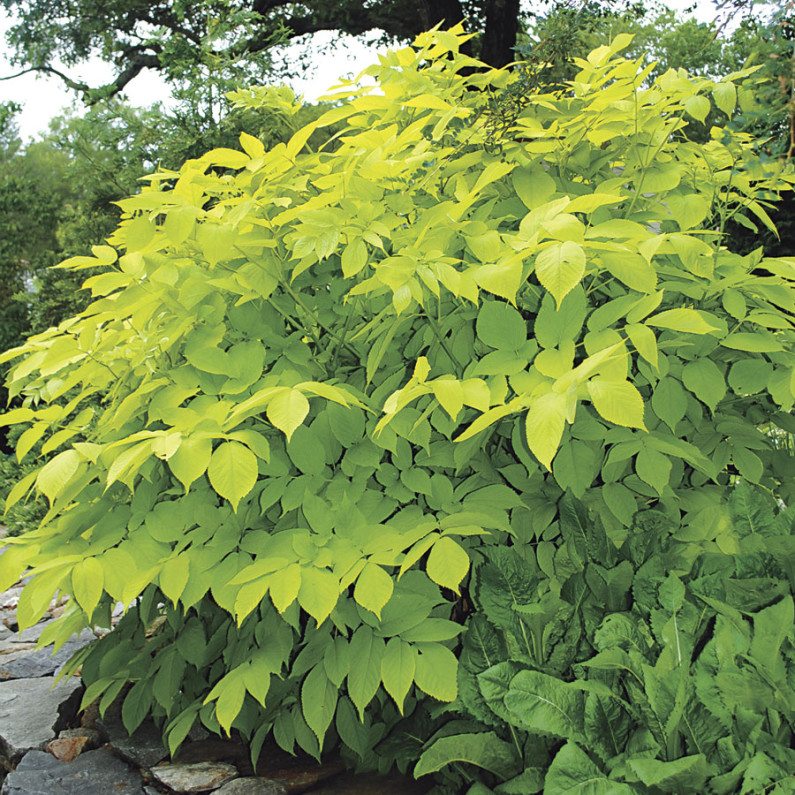 Pinus densiflora 'Golden Ghost'
With a name that seems appropriate for this month considering Halloween is coming up soon, the 'Golden Ghost' red pine is a beautiful Evergreen conifer that attracts the attention of anyone passing by.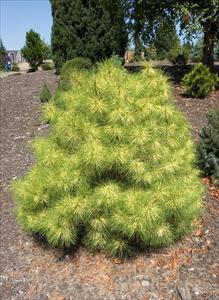 Carex oshimensis 'Everillo'
The 'Everillo' Carex is a new grass that does well in the shade and has a gorgeous gold foliage, making a perfect addition to any landscape!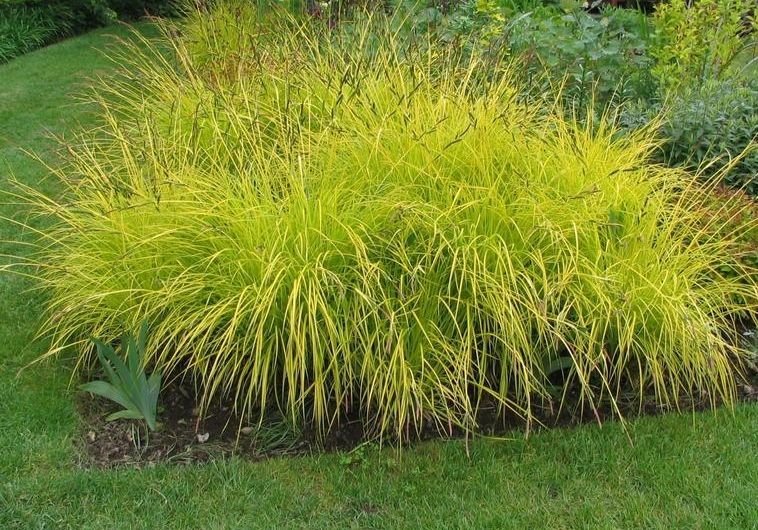 Juniperus conferta 'All Gold'
The 'All Gold' Juniper is a fast growing low juniper that makes a great ground cover!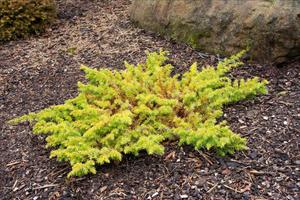 Chamaecyparis obtusa 'Verdoni'
The 'Verdoni' is a bright gold dwarf Hinoki Cypress. It's a slow growing conifer with a pyramidal shape, adding variety to a landscape. It's beautiful year-round but especially during Fall and Winter.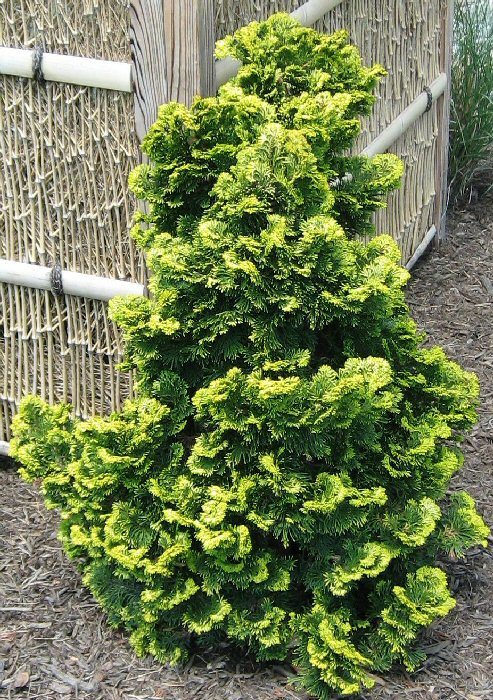 Jasmine officinale 'Fiona Sunrise'
We don't mention many vines in our articles, but this is one we must mention. It's drought tolerant can can be grown in tree form or kept pruned as a shrub. It provides a certain glow to the landscape during the fall.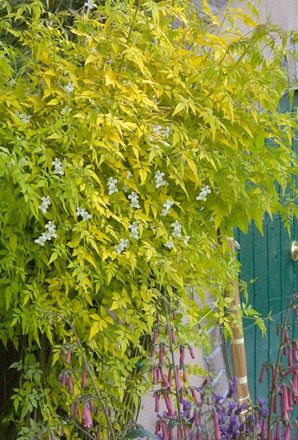 Cotinus coggygria 'Golden Spirit'
This shrub makes a great focal point in any landscape! It's the bright yellow cousin of the burgundy Smokebush.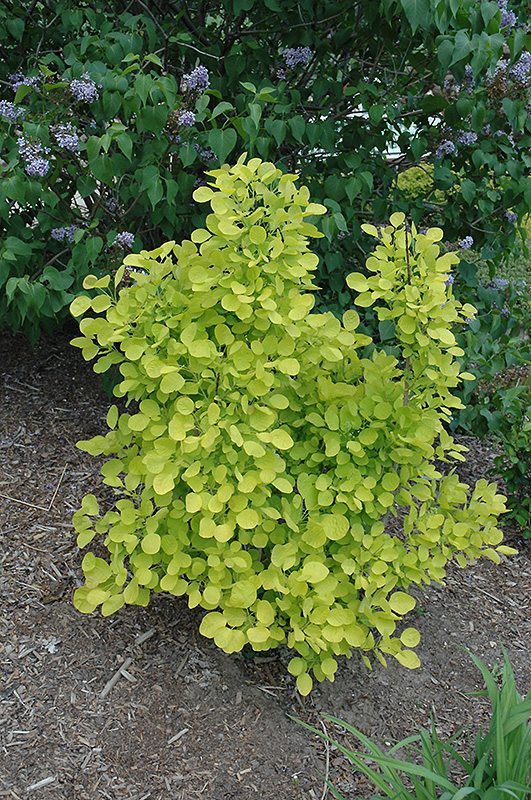 Illicium parviflorum 'Florida Sunshine'
This Evergreen alise makes a perfect accent in a landscape! It's deer resistant. It features reddish stems with a gorgeous gold foliage.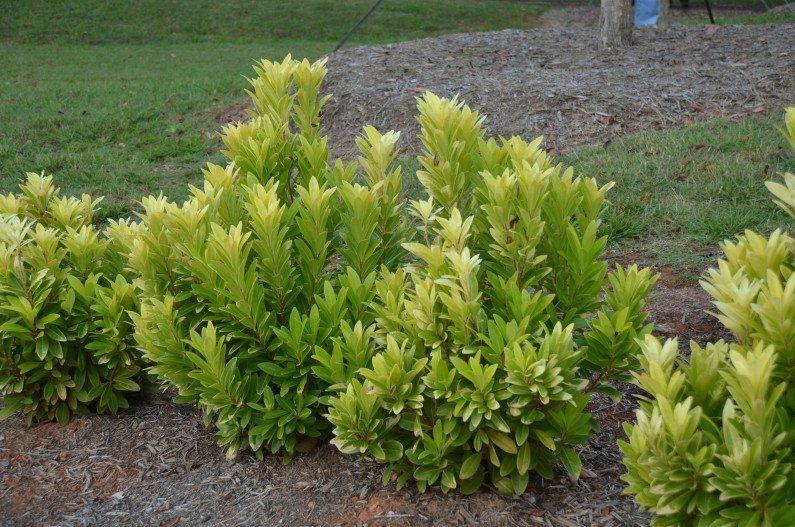 Regardless of popular belief, Fall is the perfect time for new plants! Revitalize your landscape today! Make it sparkle with one of all of these plants! And don't worry, we can help you! Give us a call today 919-844-3441 or fill out the contact form below. We look forward to hearing from you!
P.S. Don't forget to subscribe to our blog!