Happy New Year! We hope you all had a great holiday season and are having a great start to the new year! We said good-bye to 2014 and hello to Winter! Contrary to popular belief, Winter is the perfect season for new installations and plantings.
We have carefully selected a few trees and plants that are great for planting in the Winter.
TREES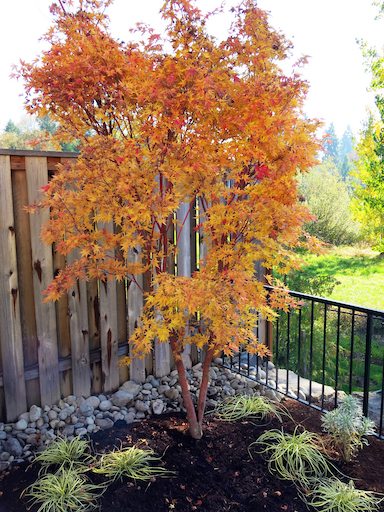 Coral Bark Japanese Maple
This tree features beautiful coral bark on young branches. The leaves turn golden in the Fall and the color intensifies in the Winter.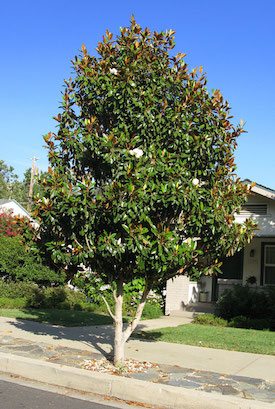 Magnolia with Evergreen Foliage
The Evergreen Magnolia retains its leaves during the Winter, while many other Magnolias lose theirs. This tree has an ever present color and are very easy to earn for, as they require less pruning than other trees.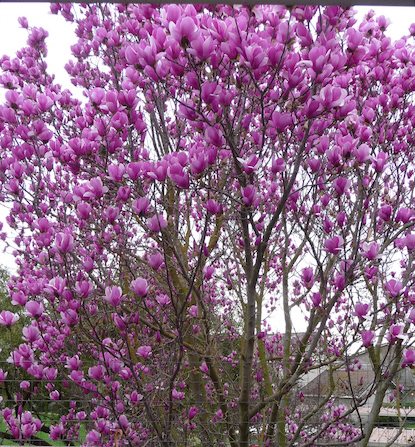 Tulip Magnolias
This beautiful tree is full of vibrant color. The flowers turn from purple to pink in the late Winter.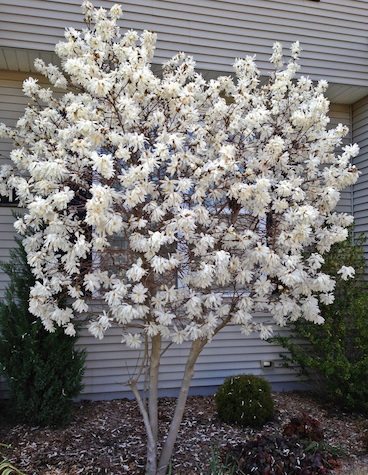 Star Magnolias
This tree is an early bloomer, which blooms gorgeous and fragrant white flowers in the late Winter.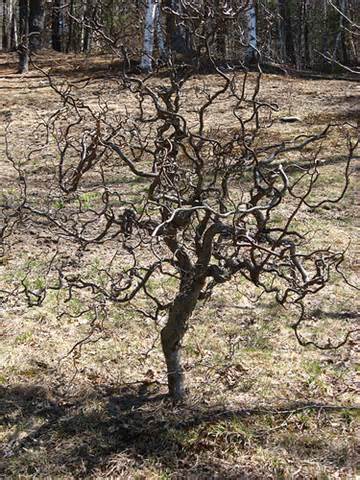 Harry Lauder's Walking Stick
This tree is perfect for Winter! It's probably the most unique out of our line-up. Its interesting, contorted branches can add a stylish and unique feel to your landscaping.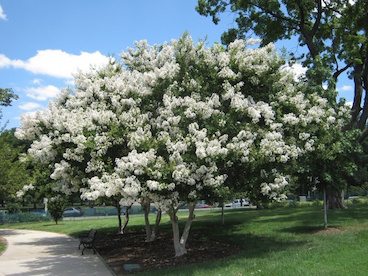 Natchez Crape Myrtles
These trees produce clusters of beautiful white flowers. The green leaves turn to a vibrant orange color in the Fall. This tree has a cinnamon and cream peeling bark, which adds winter interest. The flower blooms yield to fruits that are brownish and last through Winter.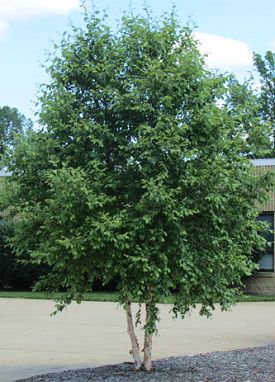 Duraheat River Birch
This gorgeous tree features a creamy white bark, which begins to peel within the first few years after planting. This tree is very tolerant to the heat and cold, making it a perfect tree for year-round.
PLANTS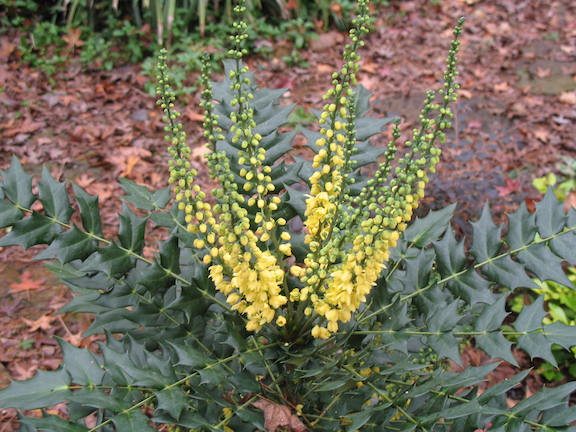 Mahonia
This beautiful plant adds color to the often dull, colorless Winter. The flowers usually appear in February or March and are very fragrant.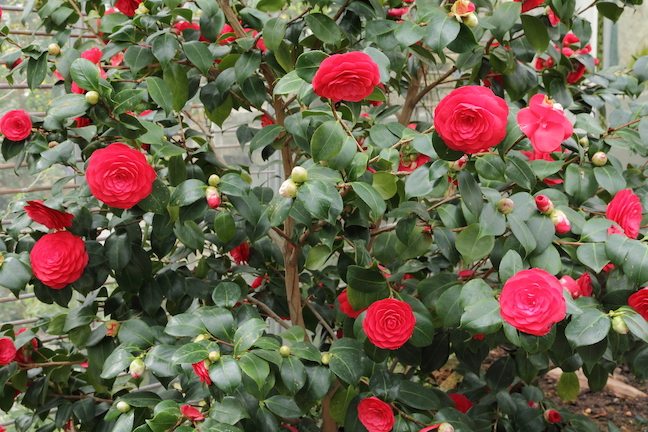 Japonica Camellia
These plants bloom big and beautiful flowers, which come in red, pink, or white. They're the perfect winter plant!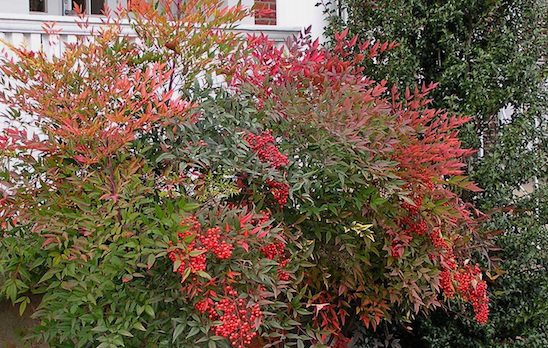 Nandina
This shrub is also known as the heavenly bamboo. It's an evergreen plant, which has has berries and a red foliage in the Winter, making it a wonderful option to add to your landscaping!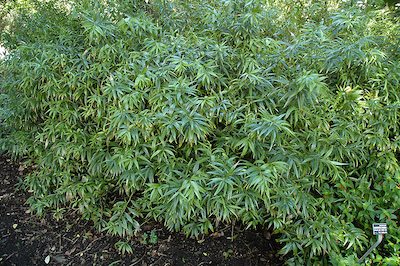 Sweetbox
This evergreen shrub is fast growing and is attractive year-round because of its foliage. It has sweet smelling blooms in the late Winter and lasts for several weeks, bringing much enjoyment to anyone walking by.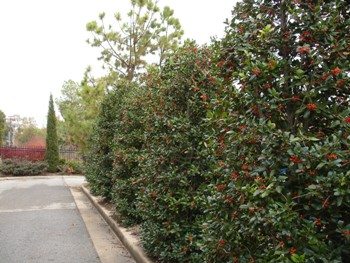 Nellie Stevens Holly
This is one of the most attractive of all hollies. It's a vigorous grower and produces large red-orange berries. It is the perfect addition to your landscaping year-round, especially during the Winter. Besides, you can't "deck the halls with boughs of holly" without hollies. 🙂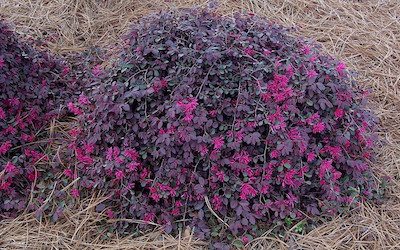 Purple Pixie Loropetalum
This dwarf size shrub adds color to your landscaping year-round. It holds up nicely during the winter with rich purple foliage and blooms beautiful pink flowers during the Spring.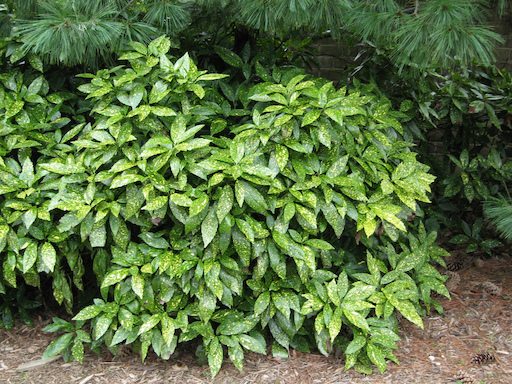 Aucuba
A beautiful shrub, which has bright green foliage and is heavily speckled with gold. It makes a great addition and adds great contrast to any landscaping.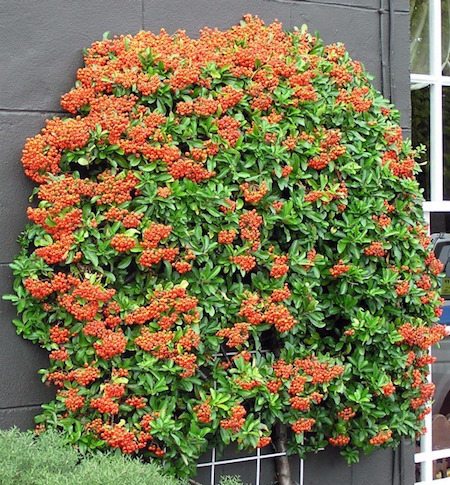 Pyracantha
This shrub has lots of berries and they persist through Autumn and Winter. Another great shrub for the Winter and year-round.
We work with these plants and many others year-round. DesignScapes strives to provide the best landscaping services in the Raleigh area! Don't forget to subscribe to our blog. Like what you see? Want it in your yard? Give us a call today! 919-844-3441