Happy New Year!
Can you believe that it's already an end to 2021? Once again, we have had another weird year that has affected everyone in one way or another. We hope that you have come out a stronger, wiser and healthier version of you!
Now 2022 is upon us!!! New Year's resolutions are a great way to finally motivate yourself to meet goals that you have put off. The New Year is a time to make goals for your health, your finances, your business, your family and even your landscaping.
Goals for my landscape?
What are your goals for your landscaping? More, now than ever, our homes are our safe spaces ~ so take the time to upgrade your outdoor living space in 2022. Consider planning a landscape design that is a welcoming space for entertaining friends and loved ones or improving the function of your landscape or its aesthetic appeal. No matter the reason, a new year is exactly what some need to finally make those desired changes to their home.
We at DesignScapes of NC have put together a list of ideas to help you think about what the possibilities for your landscape can be… a list of possible New Years resolutions for your landscape!
Take a look at our list of landscaping and garden ideas below and of course let us know how DesignScapes can assist you in meeting your goals!
22+ Landscaping Ideas for 2022
Try a new fun plant combination in your garden
Add some colorful flowerpots to your front porch
Invest in a stone patio for entertaining
Add a small local specimen tree to your front yard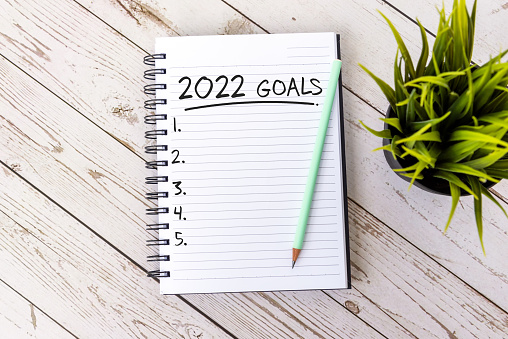 Install a peaceful water feature
Add some curb appeal by planting an annual flower garden
Hire DesignScapes of NC to makeover your landscape
Install a cozy fire pit
Plant bulbs for more spring/summer landscape color
Create a new seating area
Create peaceful paths with stone or pebbles to meander through your garden
Invest in a professional, local maintenance crew
Invest in a professional clean up of your landscape
Create a monthly feeding and watering schedule
Hire DesignScapes of NC to help you
Incorporate sustainable elements to your landscape
A little DIY Landscaping
Hang a new bird feeder in your backyard to attract new wildlife
Add a water source to encourage pollinators
Plant flowers and foliage plants you love to make your home you
Learn to identify beneficial insects
Use Pinterest to find new landscape ideas to share with your DesignScapes Design Team
Use Pinterest to find new landscape decorations
Add new chairs to your yard and get out there and enjoy it!
Take lots of pictures and make some outdoor memories with your family and friends
Cheers to you in 2022!