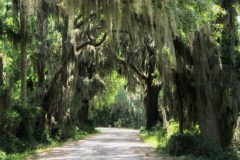 Trees are vital to our lives.  They provide oxygen, cleaner air,  shelter for wildlife and also reduce heat created from urbanization in addition to being aesthetically pleasing.  Trees can also identify a town, city or entire region.  Just like the Live Oaks draped in Spanish moss define certain areas of the South, Washington, DC and its history are associated with the Cherry Blossoms in Spring , Raleigh is known as the City of Oaks.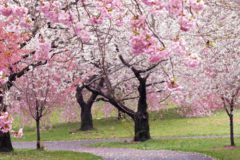 Trees add pleasure to our gardens by offering beautiful displays of flowers, color, and texture.  Some trees stand majestic in the landscape like wise chiefs, and others may transform the landscape by creating privacy, providing a traffic route by forming a pathway or lining a driveway or property entrance.  Some reduce heat by creating a canopy.  Other trees can offer a focal point in your garden, provide an anchor to your foundation plantings, or just provide overall curb appeal.
Fortunately, the planting season for the Raleigh area extends into winter.  It's a great time to plant because the trees are dormant.  This dormant period allows the trees to put their energy into growing and establishing their root system which is great for the plant.
If we can help you in selecting or planting trees for your landscape, please call us at 919-844-3441 or fill out the contact form below.