February is typically a cold, gray month here in Raleigh, North Carolina.  However, the current spring-like temperatures are confusing to everyone, including the plants.  You may see some spring bulbs already starting to pop up around town, and an early display of blooms on some of the spring flowering trees.  In general, this is not typical, yet not completely uncommon.   Despite some of these early bloomers, there are some plants that are supposed to bloom this time of year in the Raleigh landscape.  Some of our favorites shown below include camellia japonica, mahonia, daphne, and hellebores.
Camellia japonica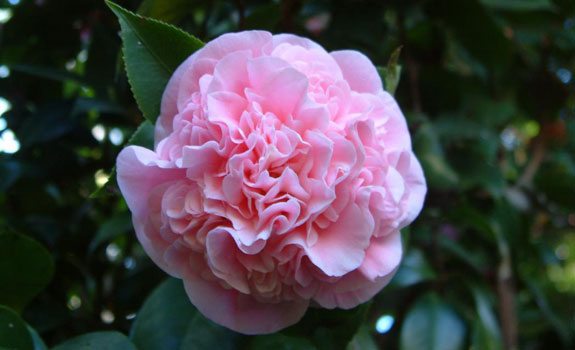 Camellia japonica or Japanese camellia as it is commonly known, grows to 6-9 feet with dark green, glossy leaves and beautiful flowering buds. There are many varieties to choose from in an array of white, pinks and reds.  Bloom time may be as early as October and as late in the season as mid to late March.  These showy plants are great as shrub borders, informal borders, foundation plants, and ornamental or focal plants in your landscape.  Camellia japonica 'Debutante' is just one of the many varieties that we like for Raleigh, North Carolina.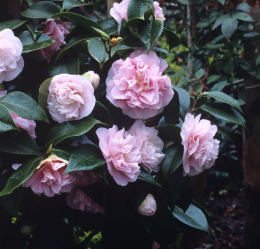 These beautiful bloomers like part shade and moist, well-drained, highly organic, acidic soil.  However, do not plant in wet soils.  Even and consistent watering is essential to their success in your garden.  Camellia japonica should be sheltered from late afternoon sun and wind.  Part shade or dappled sun is best.  They produce abundant blooms in winter and are also considered winter hardy in zones 7-9.  Although Camellia japonica is considered winter hardy in the Raleigh, NC area, they are susceptible to very low temperatures and may need to be protected when temperatures are expected to drop into the 20's or teens.
Mahonia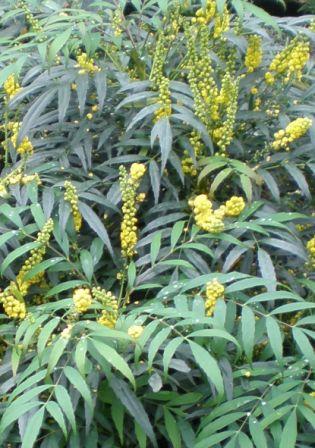 Mahonia 'Nari Hira'  is great for a shady spot in your yard.  'Nari Hira' is an evergreen shrub with a mounding habit and a fern-like appearance.   This variety likes well drained soils and has dark green foliage with yellow flowers.  It grows to approximately 3-4 feet tall and reaches an average width of 3-4 feet.  Mahonia looks great in natural or less formal landscapes.  There are different varieties to choose from, but Designscapes of NC likes the 'Nari Hira" because it is winter hardy in our landscaping area.
Daphne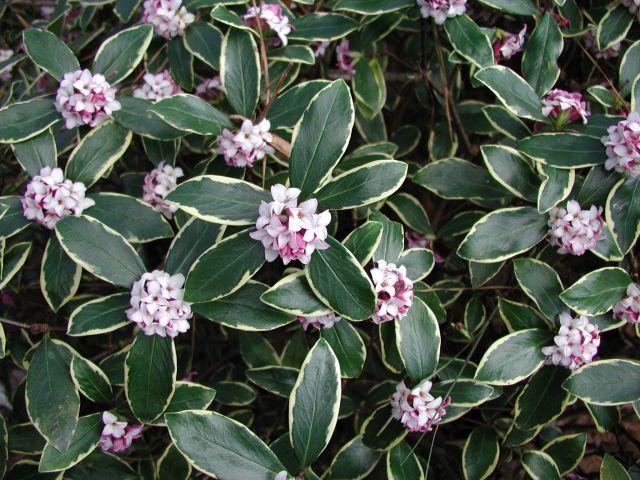 Daphne is another winter bloomer of choice at Designscapes of NC because of its pretty,  fragrant flowers that fill the landscape.  It's also attractive to the birds, bees and butterflies. We particularly like variegated Daphne for the Raleigh, NC  USDA zone.  This winter selection typically likes a partly shaded area of the garden, although some species can tolerate more sun than others.  However, it is best that hot afternoon sun is avoided when choosing a planting location.  Soil preference is rich, well-drained soil.   This is a great choice for foundation plantings, or along a walk or patio where the fragrance can be enjoyed.
Hellebores or Lenten Rose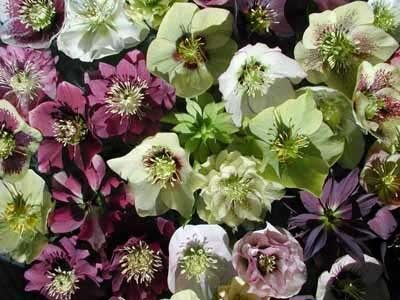 Hellebores also known as Lenten Rose are a great addition to the winter garden with flowers appearing in January and February.  They are considered an evergreen groundcover and/or perennial in Zones 6-9 and add winter color ranging from white, pink, burgundy, red and purple.   These colorful plants can reach 18-24 inches in height and 24-30 inches wide.  The flowers can last for 2-3 months.  This evergreen likes afternoon shade and prefers moist, well-drained alkaline soil.  Amending the soil with compost is also recommended.
If we can help you with a new or existing landscape plan, please give us a call at 919-844-3441 or fill out the contact form below.