While we usually like to suggest plants and share ideas about ways to improve your landscaping, we thought we'd change it up a bit. Do you already have that perfect landscape? If so, that's great! It's even better if we were able to help you achieve that perfect landscape! But what if you want to change up your landscape without actually changing it up? Put down your bank statements and budget sheets because we have a solution for you!
Container plants!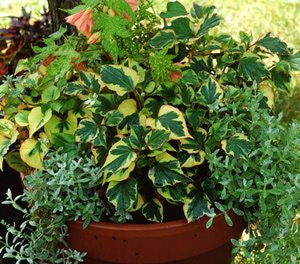 Container plants are a great way to add seasonal interest without high costs. It also allows you to get really creative with colors and plant selections without taking away from your current landscape. There are several advantages to container plants.
If a plant in a container gets a disease or a fungus, it is less likely to spread to other plants in your landscape. When diseases spread among plants in a landscape, the damage can be really costly.
It's easy to move the containers around and bring them inside for those harsh cold nights!
Container designs are endless, which would allow for more customization of a landscape!
Deer, pests, and other animals are less likely to feed on your plants if they're in a container. Not to mention, your dogs won't be able to pee on them!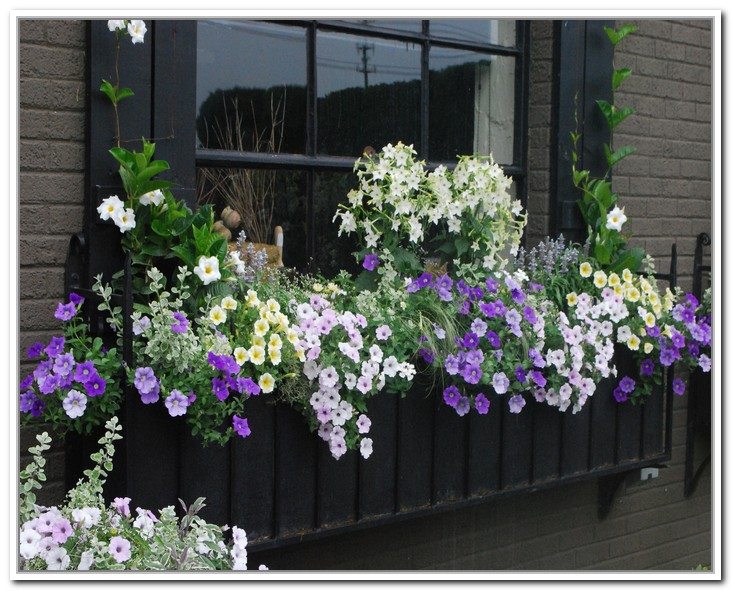 The possibilities for container plants are endless! You can grow them in pots on your lawn, in your existing landscape, on your porch, hanging from your windows, etc. You can combine many different plants in one pot. You can use river rock, stones, or gravel to add something extra to the pot. Also, you don't have to rely solely on pansies for your container plants. Some people think pansies are the only plants that grow well in pots. Well that's not true because there are many different plants to choose from. Below, we're sharing a few container plants that complement most landscapes and make great additions year-round!
Colocasia (Elephant Ears)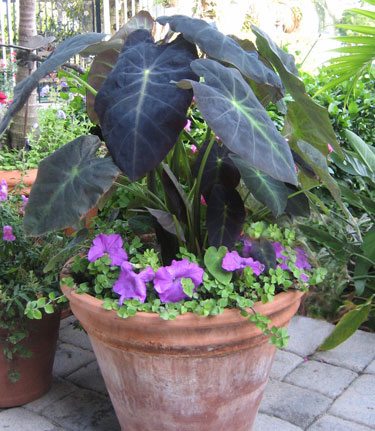 Heuchera (Coral Bells)
The type of container planting is called Ring of Fire. The ring of red plant is the 'Peach Flambe' variety of Heuchera.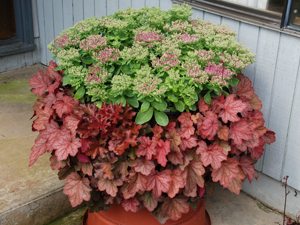 Hostas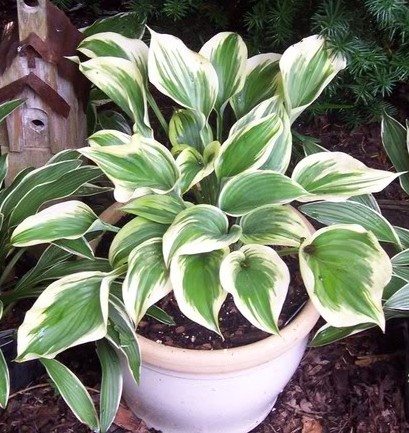 Coleus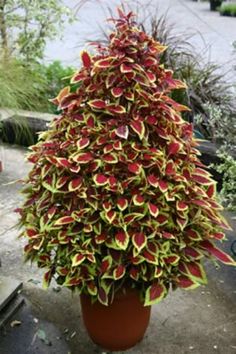 Ferns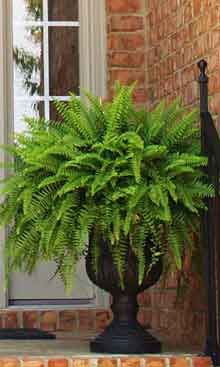 'Golden Sword' Yucca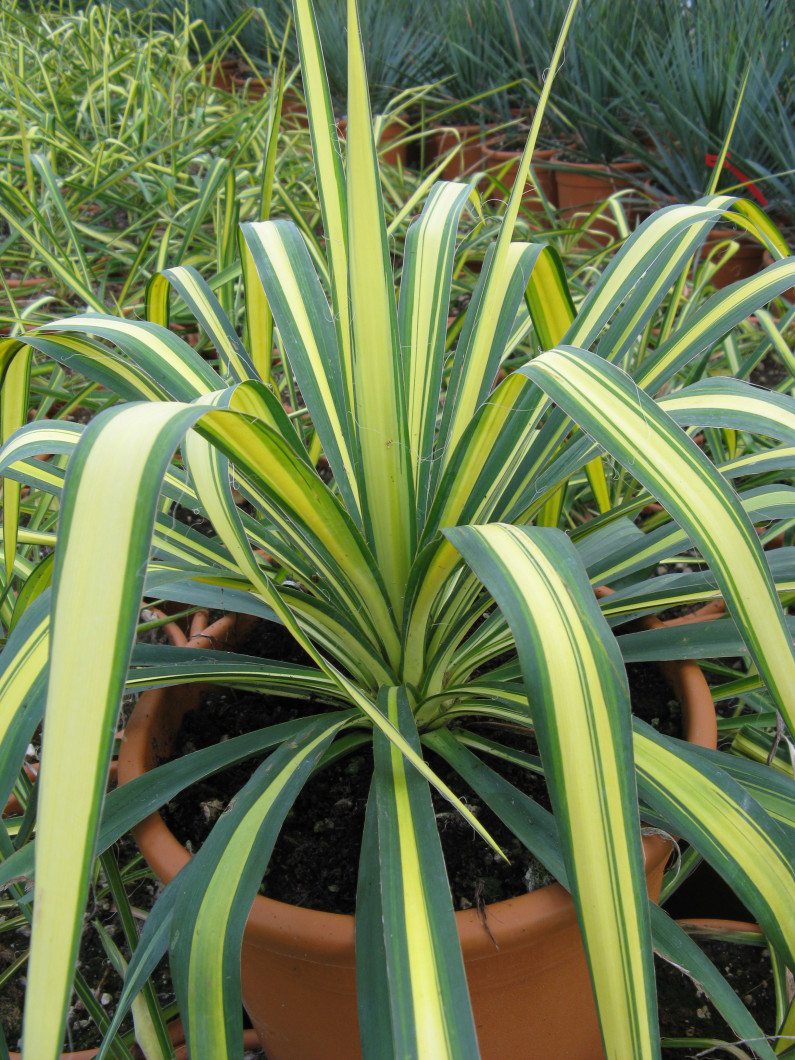 'Blue Star' Juniper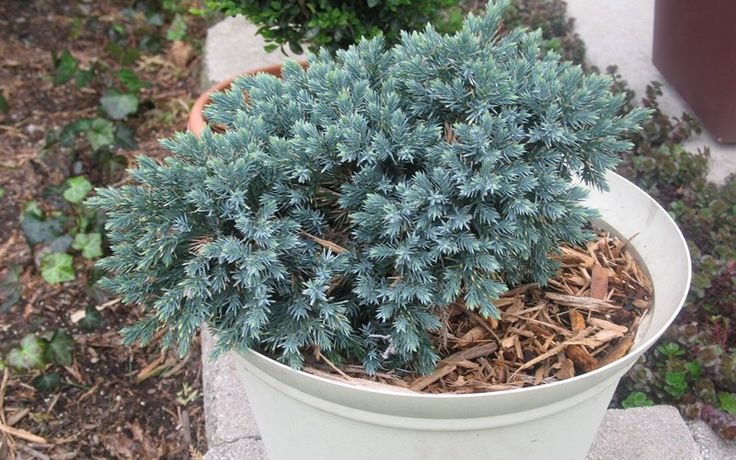 'Green Mountain' Boxwood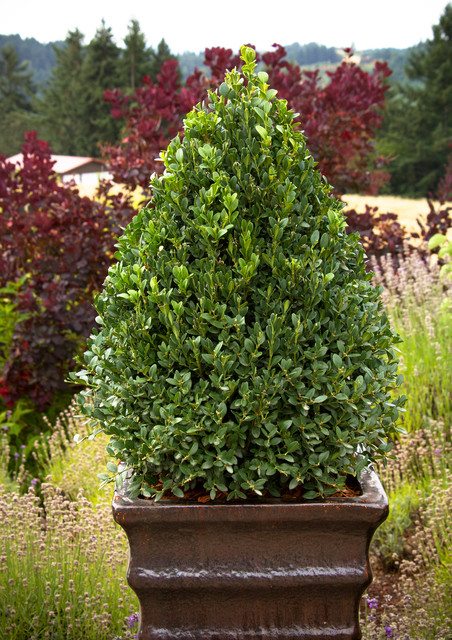 Golden Creeping Jenny
The greenery draping down is the Golden Creeping Jenny.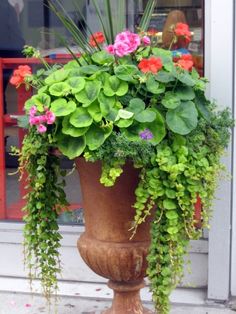 Although many people like to do their own container plants, that is a service we actually offer here at DesignScapes. Let us help you achieve the look your going for! Don't think container plants are for you and have another project in mind? That's okay too. We can help with that! Fall is the perfect time for new plantings, whether they be in a container or not! Give us a call today 919-844-3441 or fill out the contact form below!
P.S. Don't forget to subscribe to our blog!