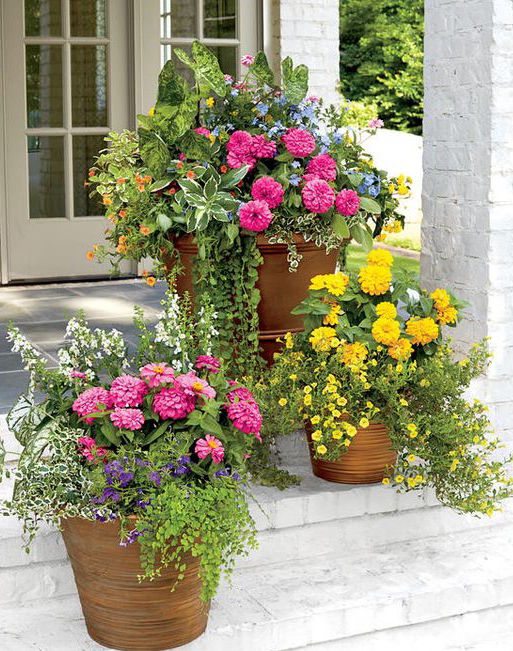 Don't ditch your pots just because it's getting cold out!  Fall and winter are a great time for container gardening.  Also, if you are limited on space, need some extra color in places or just want to add some pizzazz to your garden, container gardens are a great way to do this.   All it takes is a container, some soil and plants that suit you. Container gardening is also great for those that can't do a lot heavy lifting or gardening.  So there is no need to get left out in the cold when in comes to sprucing up your garden!   There are numerous ideas for containers, it just depends on what your particular needs are.  Some of our suggestions include: seasonal containers, indoor container gardening, hanging containers, edible containers, and container gardens for sunny or shady places.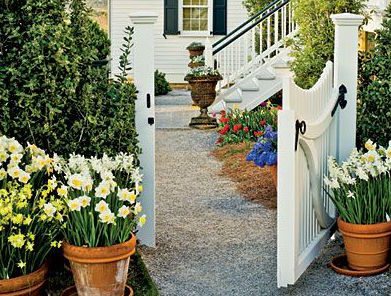 A container planting looks great on a front porch, deck or patio, in a window box, and also as an accent out in your landscape. They can also serve as a privacy screen or help create different outdoor rooms with the proper placement. Yet, you first want to consider the time of year and how much sun or shade the container will get before selecting your plants. Then, consider your pot – make sure it's large enough to accommodate all of your selected plants and that it also has drainage. You will also want a good planting media.  Once you have these steps covered, you can get to work planting! Container plants are also a great way to brighten inside your home – either a smaller size planter on a table or a large planter in the corner can do a lot to transform the atmosphere of a room.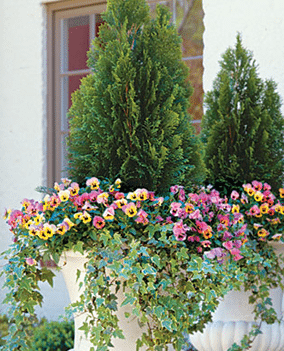 Some ideas that we like include a combination of plants that stay green all year and annuals that add a splash of color or texture.  Depending on the effect you want to create, you can opt for taller evergreens mixed with cascading annuals or a stockier plant like a boxwood that makes a statement by itself.  Containers are also a great way to grow fruit or vegetables -you don't have to have a large garden plot or raised beds.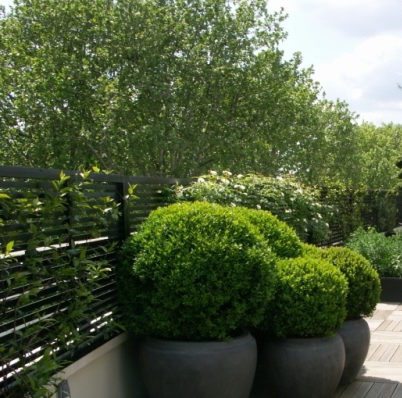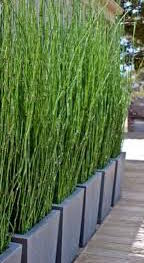 If you need help getting your containers ready for the upcoming holidays, for a spring garden party, or to accent your patio, porch, pool or deck for your own enjoyment, we can help!  Just give us a call at 919-844-3441 or fill out the contact form below.