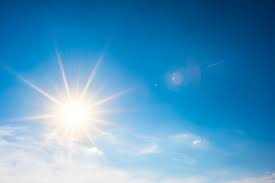 If you are like us, you are antsy to get out in your yard. This weekend's forecast for Raleigh calls for full sun on Saturday and Sunday…a perfect time to get out and do a little planning, planting or just some maintenance and getting some Vitamin D!
Make a plan…In the winter, the bare bones of the garden are exposed allowing you to easily see what's out of balance and where you might want to add in structure or visual texture, whether in the form of plants or hardscaping. At DesignScapes, we like to design in winter because sightlines are exposed when plants and trees have lost their leaves. We can make immediate assessments of which sightlines to keep clear, which views to incorporate or borrow, and which ones to block.
Winter is a great time to hire a designer because you are more apt to have their full attention as opposed to high demand seasons where installation supervision can take up their time.
Are you ready to get some plants in the ground right now? In Central NC, we are fortunate that our winter climate is mild enough that we can plant year round. This time of year is great for planting trees and shrubs because most plants undergo some type of dormancy this time of year. Establishing a strong root system is critical to surviving the hot and humid summer months that we have here, making this a great time to get plants into the ground!
You could also use this weekend to do some winter maintenance. Check out our post "January Check List for you Raleigh Landscaping"
https://www.designscapesofnc.com/landscape-maintenance/january-checklist-for-raleigh-landscaping/
Whatever you do, get out and enjoy the sunshine this weekend!
If we can help you with your landscape needs, please give us a call. 919-844-3441