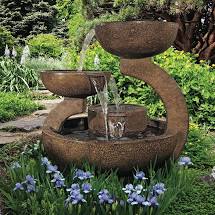 For many of us, our yard is a refuge from the world. In 2020, this seems more of a necessity than ever! We need a place where we can unwind, get away from work, the kids and everything in between. Zen Gardens were originally developed by Japanese Buddhist monks as places for meditation. You can incorporate aspects of Zen design into any home landscape.
WHAT IS A ZEN GARDEN?
A karsansui, or traditional Zen Garden, is a minimalist dry landscape composed of natural elements of rock, gravel, sand and wood with simple plantings. Man-made components can include sonte lanterns, bridges, statuary, with an enclosing wall or fence to separate the space from the outside world. With a focus on hardscaping, there is little seasonal change and has appeal year round.
HOW TO MAKE A ZEN GARDEN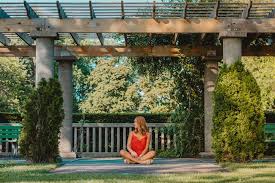 First, pick your spot. Choose a flat, out of the way corner or narrow side yard that will be suitable to build a comfortable area to meditate.
Second, do your homework. Get ideas! Search through Pinterest, magazines, books, the internet and even visit local gardens with Zen Gardens.
The guiding principles of Zen Gardens should be used: Austerity (Koko), Naturalness (Shinzen), Asymmetry (Fukinsei), Mystery or Subtlety (Eugene), Magical or Unconventional (Datsuzoku) and Stillness (Seijaku).
Draw a design…create a rough sketch to visualize your finished space.
Be flexible…there are many variations in Zen where water and plants can play a prominent role as well as the hardscapes.
Make it inviting…choose the aspects of Zen Gardening that you are attracted to. Create the space that you will look forward to spending time in!
Consider the scale… Make sure that you choose materials that are in scale with the garden space and the rest of your yard as well. Bigger stones can be overwhelming and smaller stones can get lost.
Keep it simple… a Zen space is very simple and not cluttered. This will bring calm. Use a muted color scheme to relax the mind and create a soothing enviroment.
There is so much to consider in creating your Zen Garden, pathways, lighting, plantings, … if you'd like to create a little Zen in your life, reach out to us. We can make your visions of peace come alive.