If an English Cottage Garden seems a bit unorganized and too informal for you, then bring a little formality into your garden or landscape.  As we continue with our series on theme gardens, formal gardens certainly deserve attention as they have been around for many years. Although we love the cottage garden style, it may be too much work for some.  All of the beautiful blooming perennials and vines of a cottage garden are certainly great for adding color and attracting pollinators but the densely planted perennials do require a lot of time and attention which can make them out of the question for some homeowners.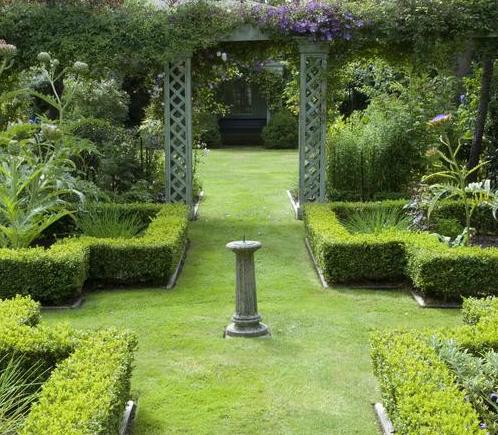 Formal Gardens are a more controlled form of gardening or landscaping and typically consist of a planned green space that utilizes geometric patterns and/or shapes such as triangles and rectangles, or straight lines. The formal patterns usually incorporate controlled or tightly pruned foliage rather than flowers, and are arranged around a focal point such as a sculpture, fountain or patio.  Specifically, hedges are often used to create geometric patterns or shapes and typically use shrubs such as boxwoods to accomplish this.  Flowering plants can be incorporated around the hedge design but you will want to repeat the selected plants and color to create balance in the landscape.
However, using only non-flowering shrubs to create your pattern is not a requirement.  There are many options!  Some of these include arranging herbs in beds so that they form a pattern, using vegetables to form geometric shapes and flowering plants to accent a garden structure.  The key in a formal garden is that each side of the garden should mimic or mirror the other side. This brings order and balance into the landscape.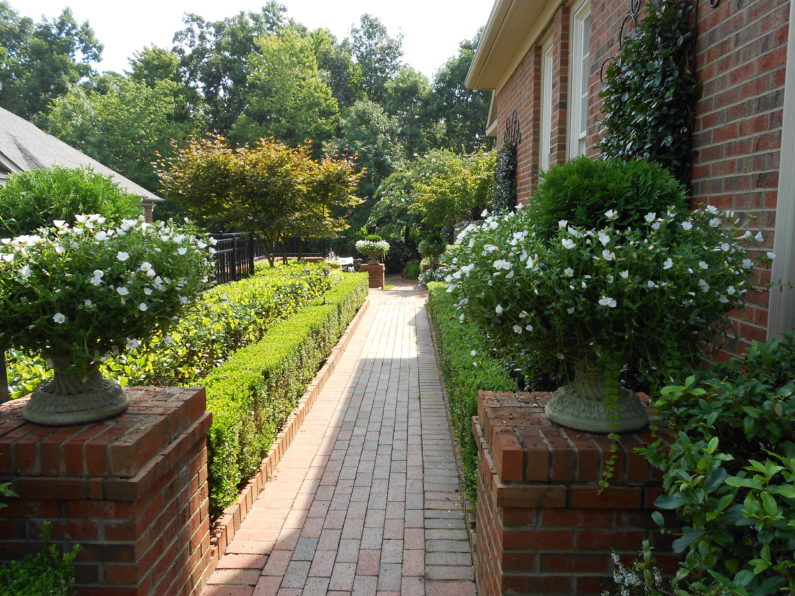 As always, you can incorporate as much or as little formality as you want.  Perhaps your desire is to introduce a formal design in only a portion of your garden, as an accent in your existing design, or maybe you prefer a formal plan for the entire landscape.  Anything is possible, and DesignScapes of NC can help!  Our team of landscapers can assist you with designing and installing a formal garden or landscape.  We are knowledgeable about the plants that do well in the Raleigh area and would love to assist you.
Just give us a call us at 919-844-3441 or fill out the contact form below.