By now you know how much we love Camellias! There is a newer series called October Magic and it is taking the plant world by storm. There are several in the series and like other Camellias, they are deer resistant, disease resistant, have great fall to early winter color and beautiful dark and glossy leaves year round.
There are four varieties in the October Magic series that are recommended for our area:
October Magic Orchid is a prolific fall bloomer. It blooms white to blush with a deeper bubble gum pink highlights. This dwarf camellia is great for containers or small yards.
Mature Height: 4-5 feet Mature Width: 3-4 feet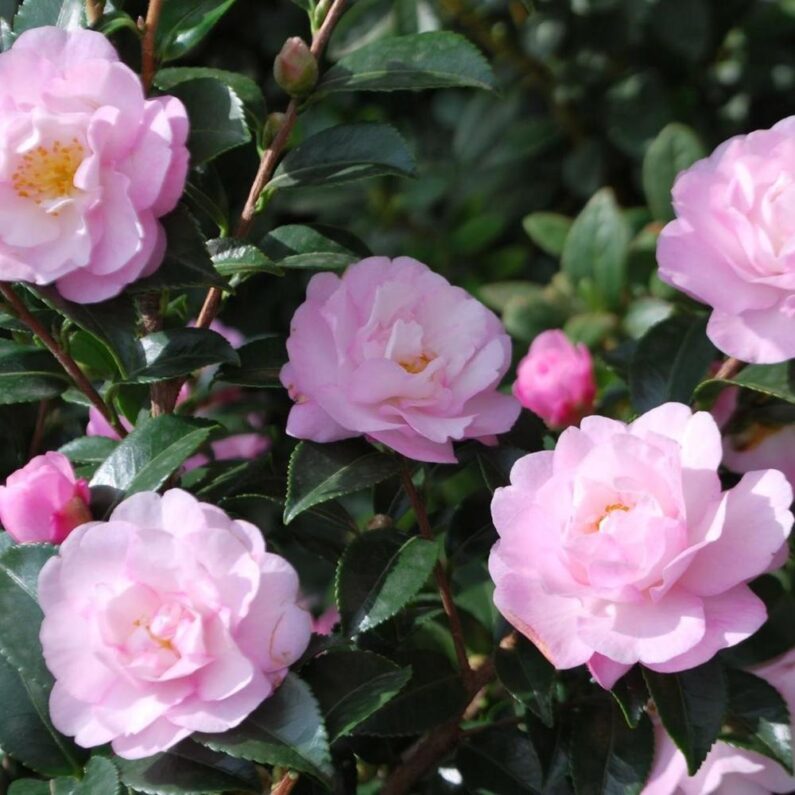 October Magic Ruby is full of exciting color for fall. It has loads of lush ruby red flowers and is also a compact grower. It's shiny olive green leaves will add interest to your yard year round.
Mature Height: 5-6 feet Mature Width: 3-4 feet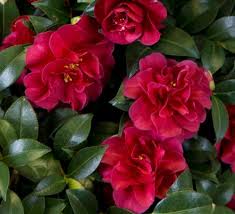 October Magic Inspiration has extraordinary large white double blooms with a frilly magenta edge and dark and glossy evergreen leaves.
Like other October Magic Camellias, this one will give you fall to early winter color.
Mature Height: 6-8 feet Mature Width: 4-5 feet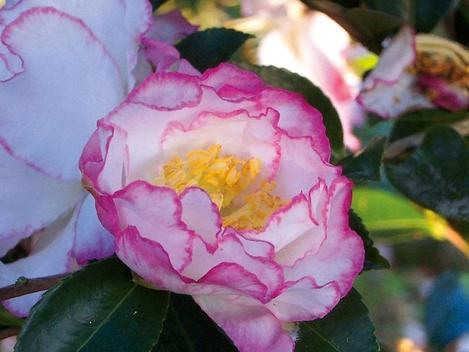 October Magic Dawn is a compact beauty with huge rose-like blush pink blooms (with no thorns and diseases!).
You will want to plant this variety close by so that you can enjoy their heavenly scent.
Mature Height: 5-6 feet Mature Width: 3-4 feet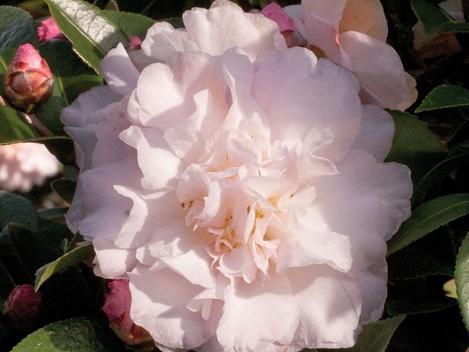 Imagine all of this beauty in your yard right now! Not only will these offer you beautiful blooms from now through early winter, but their beautiful glossy leaves will be around all year.
NEED MORE FALL IDEAS? FOLLOW THE LINKS BELOW TO SOME OF OUR PAST BLOG POSTS!
designscapesofnc.com/perennials/fall-colorvision/
designscapesofnc.com/seasonal-plants/good-as-gold/
We would love to help you with your planning and planting! Give us a call at 919-844-3441. And don't forget to follow our blog and like us on social media!
Happy Fall Ya'll!